Continued from part 1.
My last morning in Rutland we met up with a prospective client. He was affable, seemingly enthusiastic about our digital security training offering, and efficient in the meeting itself, though in its circumstances showed some fluid notions about time.
Robinson planned to see me off with a famous Gill's Grinder for lunch, but there was a lineup running nearly out the door, so we stopped instead at the apparently underrated Maxie's.
Back in Maine, I observed that my nose wasn't taking so well to the climate and I'd been waking every morning constricted. We figured the problem was the dryness, so made a stop at the aptly named Maine Hardware to pick up a humidifier and other sundries.
The bum seated at left (only one I noticed on the trip) asked for change, adding at once that it was for coffee and he didn't drink.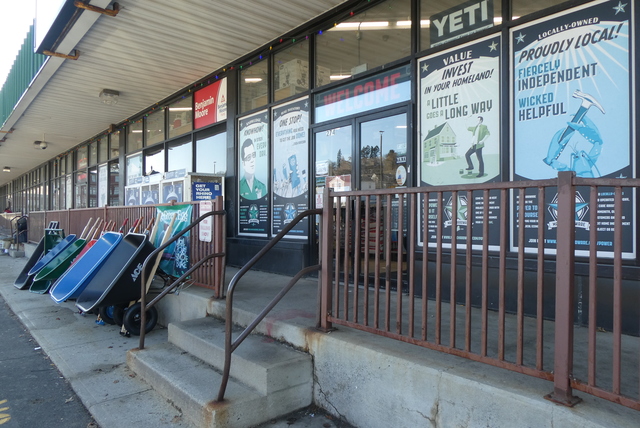 The shop was indeed well stocked on all sorts of hardware and the staff eager to help.
The humidifier seemed to help somewhat - or at any rate gave the feeling of doing something to be in control.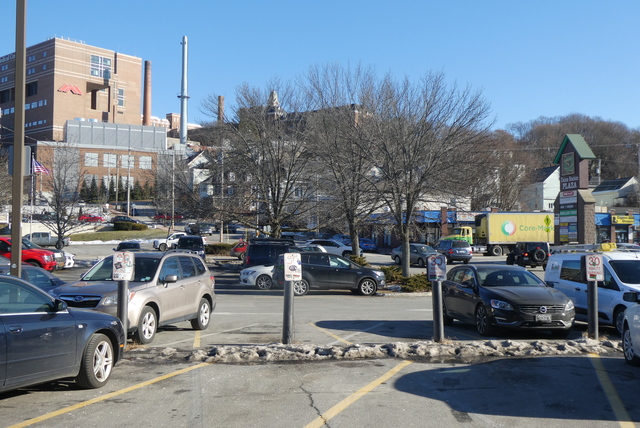 I'm just now noticing the broken glass and boarded windows at the "OPEN" Halaal market.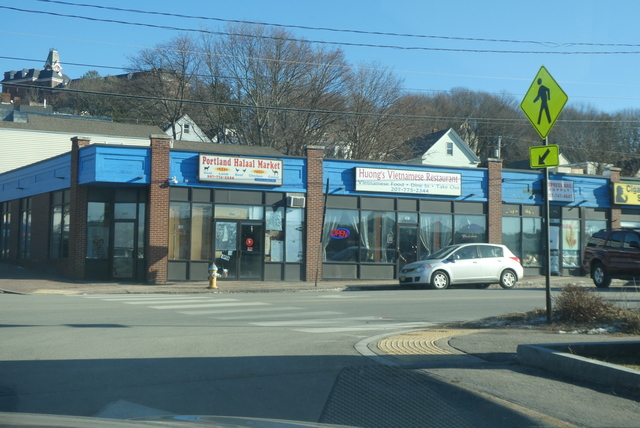 There's an Eastern and Western Promenade adjoining some older upscale neighborhoods, with hillside views of city and water. Here, the Western.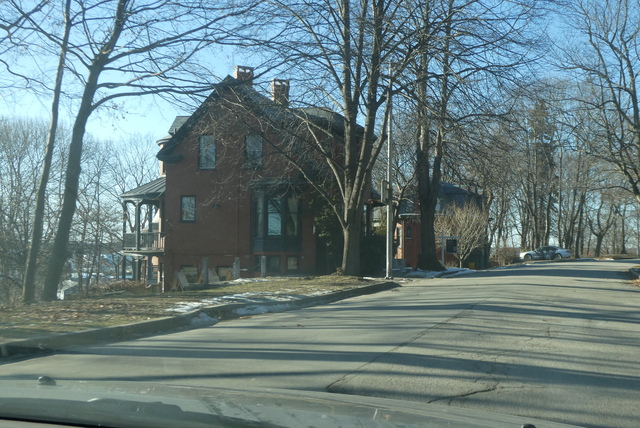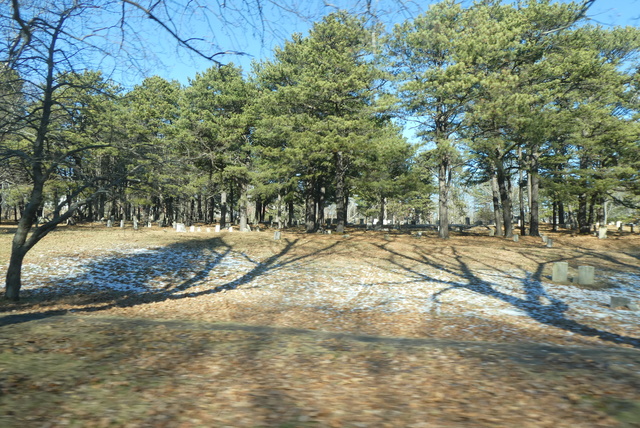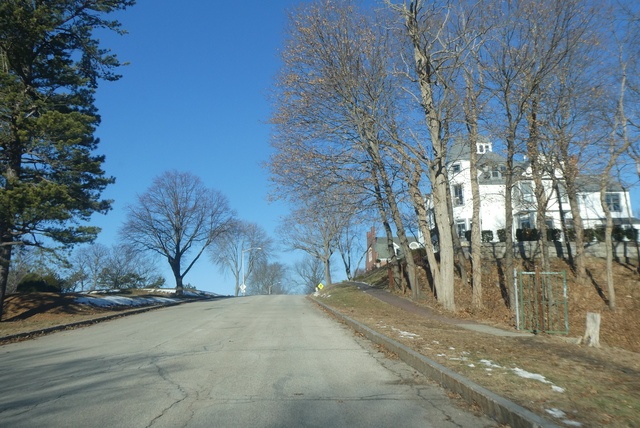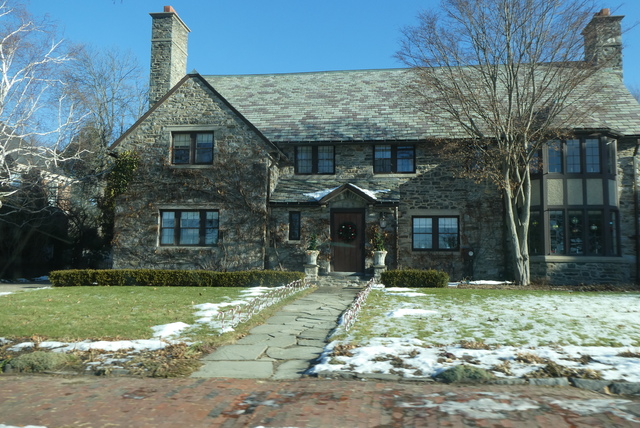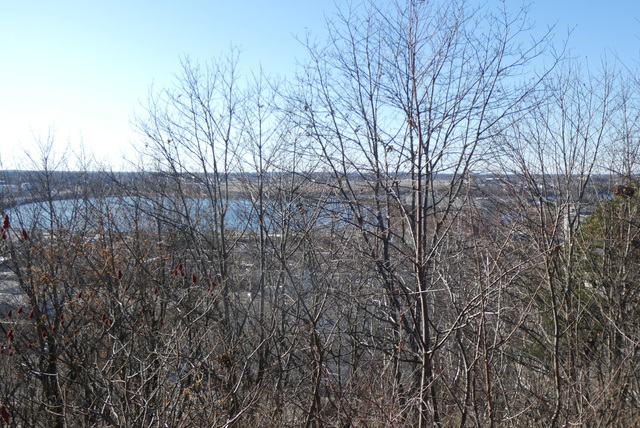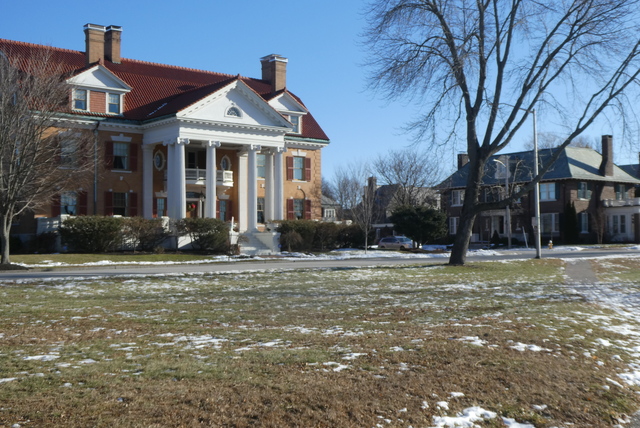 My guide takes in the scenery.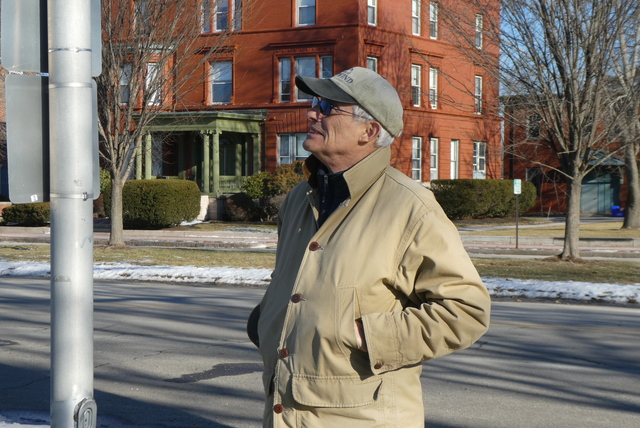 Thomas Brackett Reed, who resigned from the House while Speaker over the Spanish-American War.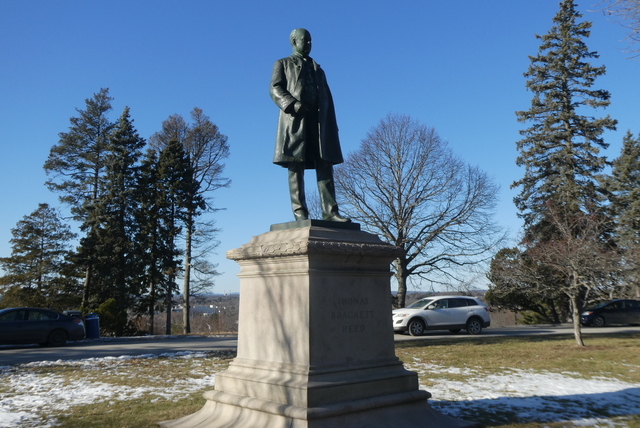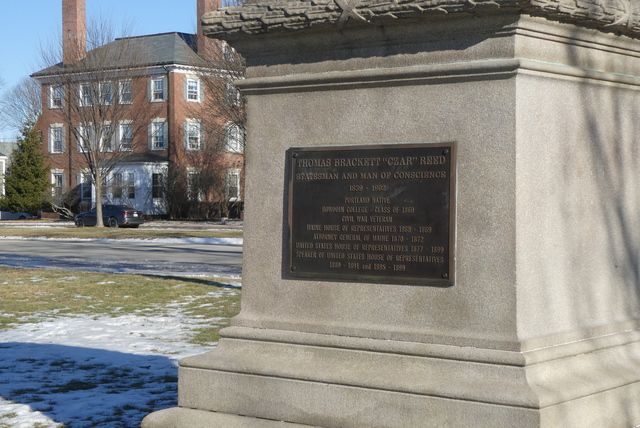 On the distant horizon, possibly the White Mountains.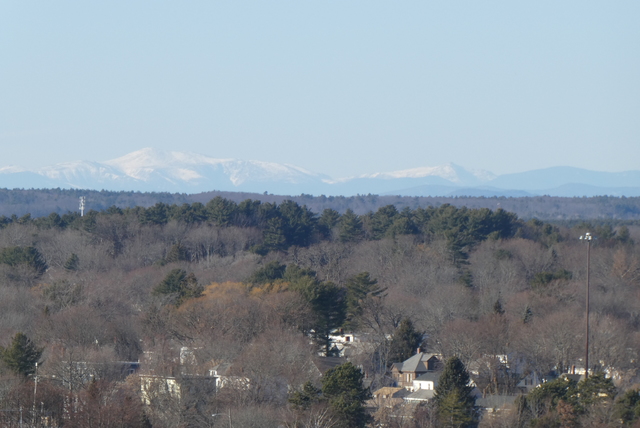 Golden hour in the suburbs.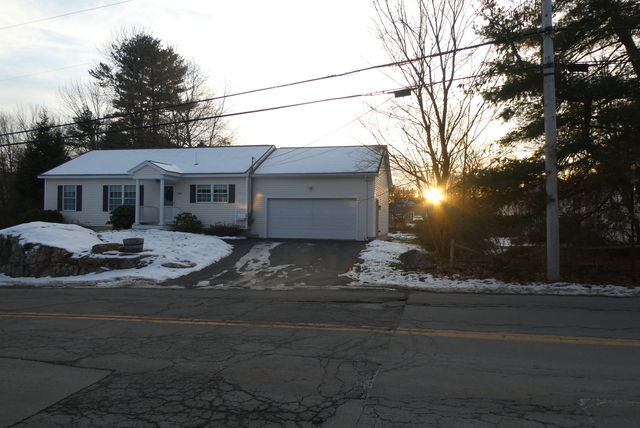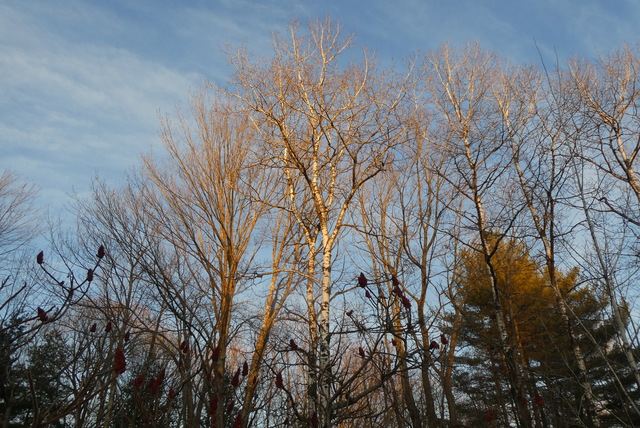 There's an extensive network of walking trails in and around the woods. Here, fluffed out cattails.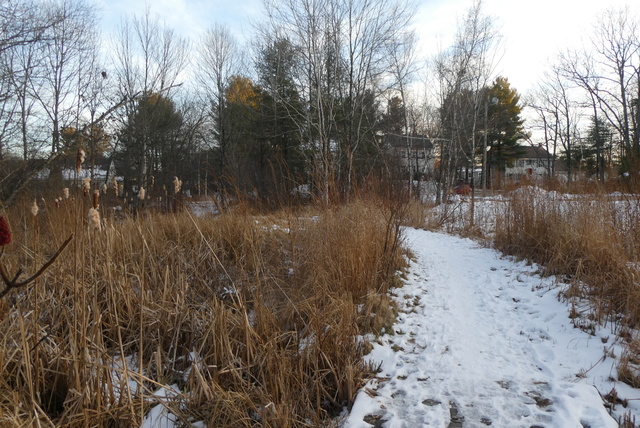 Putting together some lunch at the new place.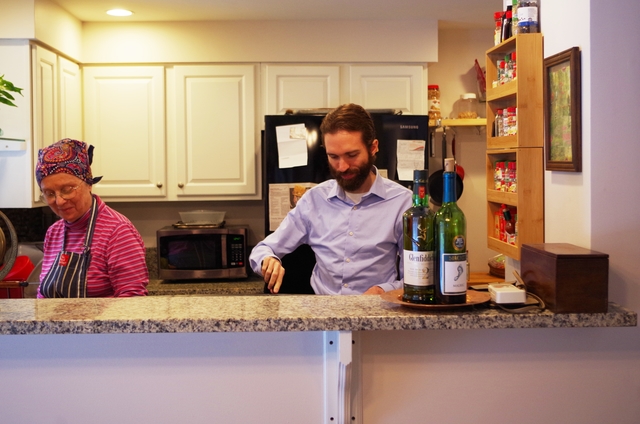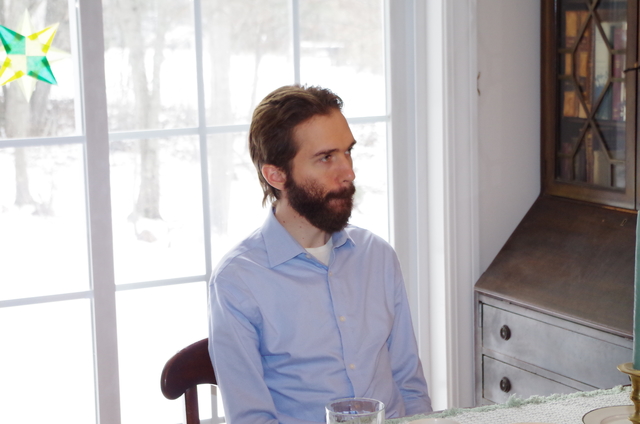 We headed across the street for a delicious, ample and somewhat chaotic Christmas dinner with the extended family. (Having a kids' table works in theory...)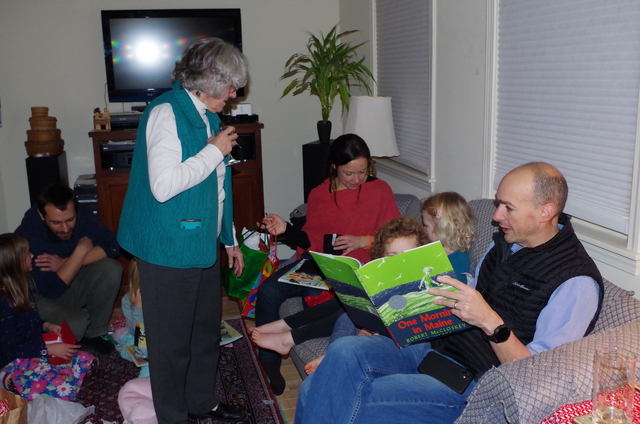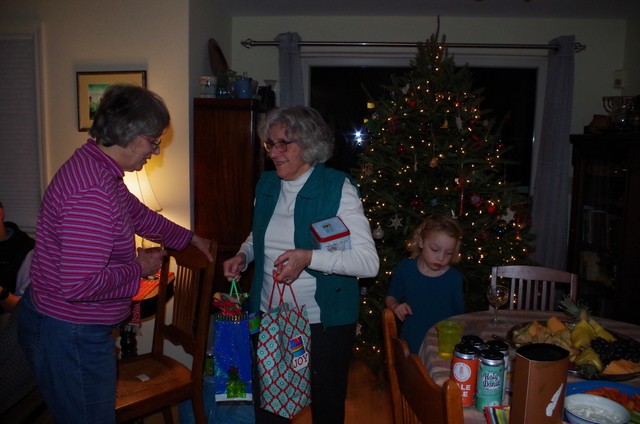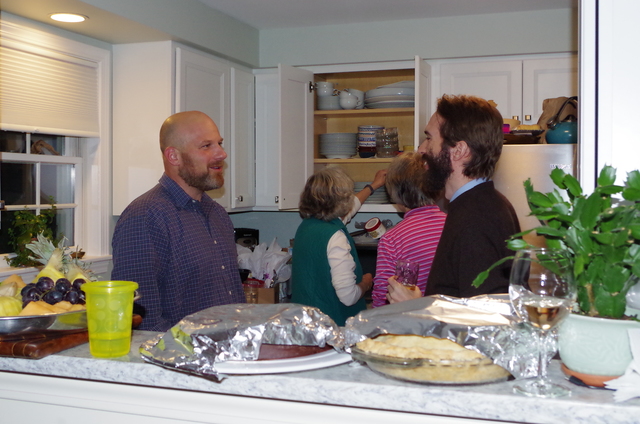 We headed up to Boothbay to do some further winterizing of the cottage. There used to be a pine forest on the rocky ridge nearby, but what with being a rocky ridge and all, the trees weren't deeply rooted. Much of it had to be cleared out after some went down in a heavy storm.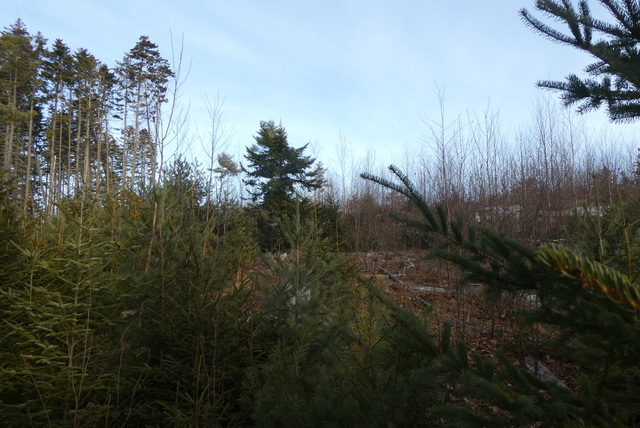 Log cabin in the woods, better hidden in summer.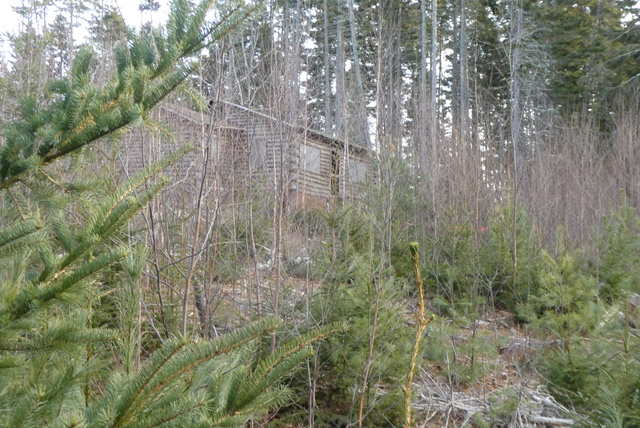 Cottage interior.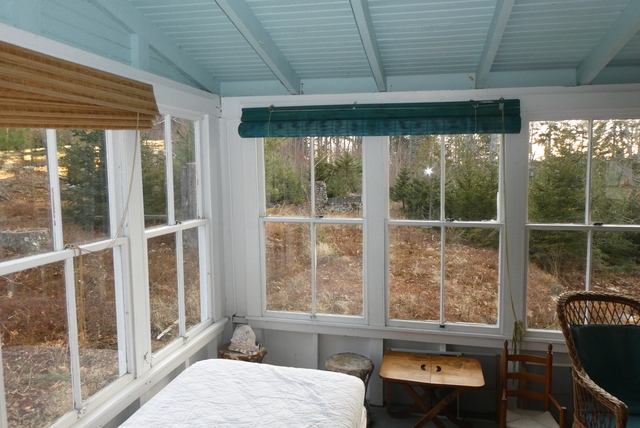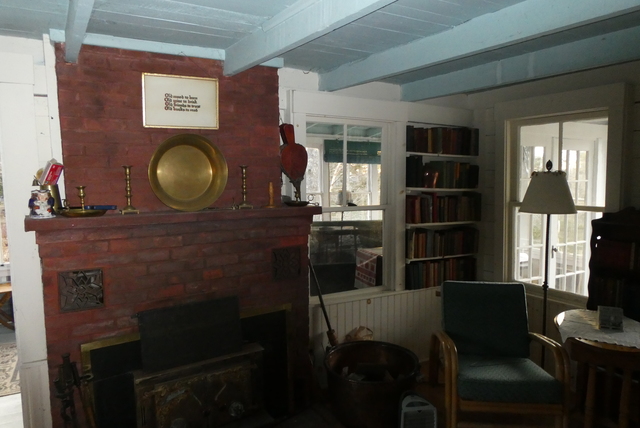 Views of the Sheepscot River from nearby Porter Preserve.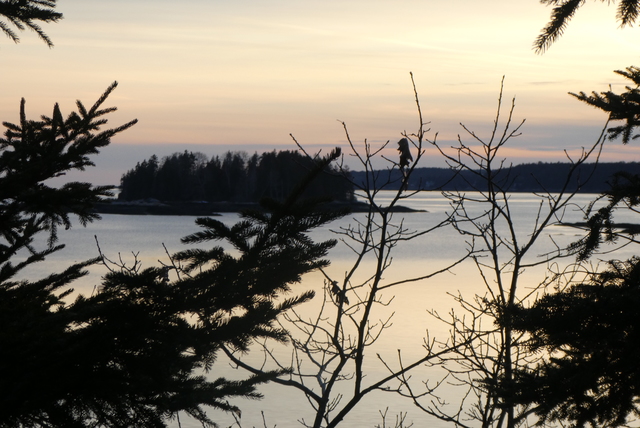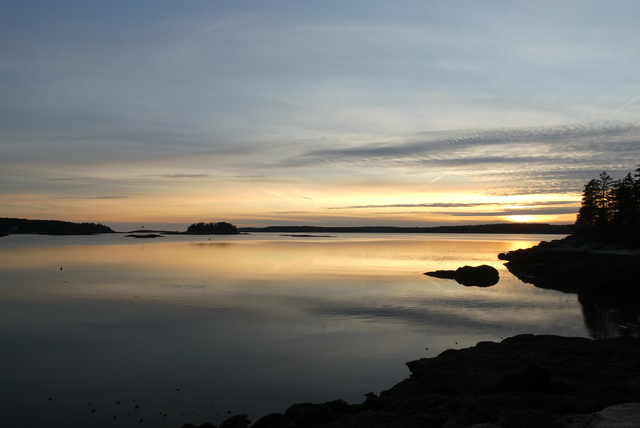 Ducks (or possibly cormorants), osprey nest, locals and tourists.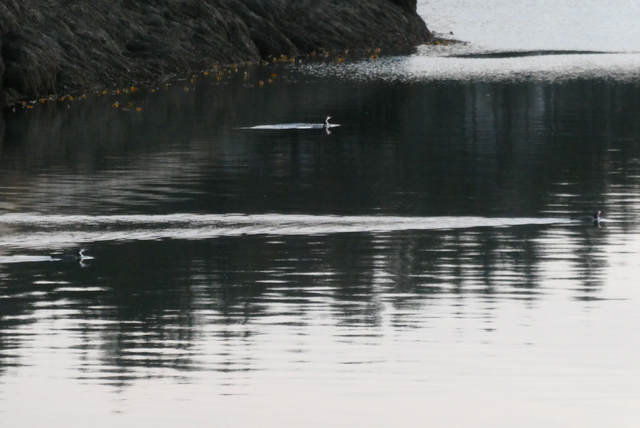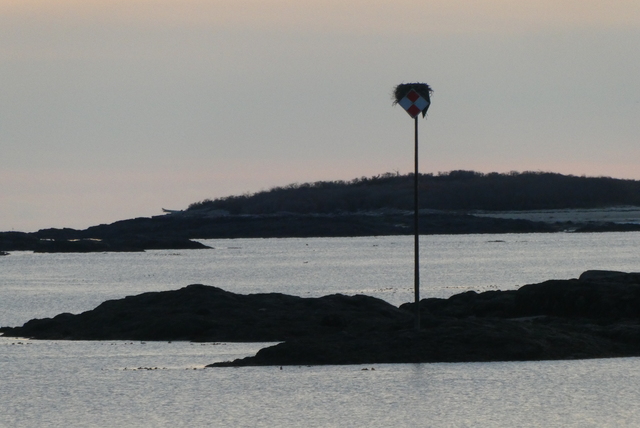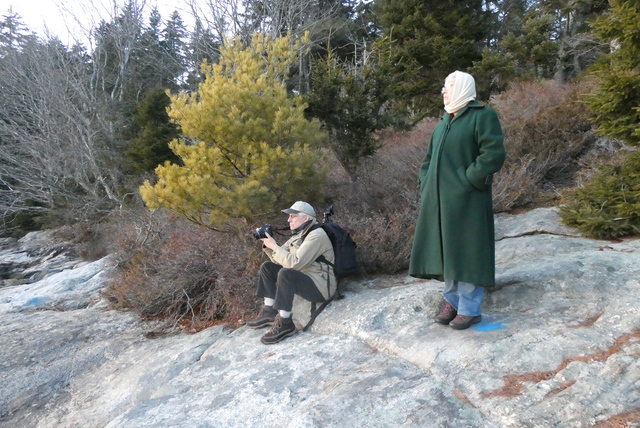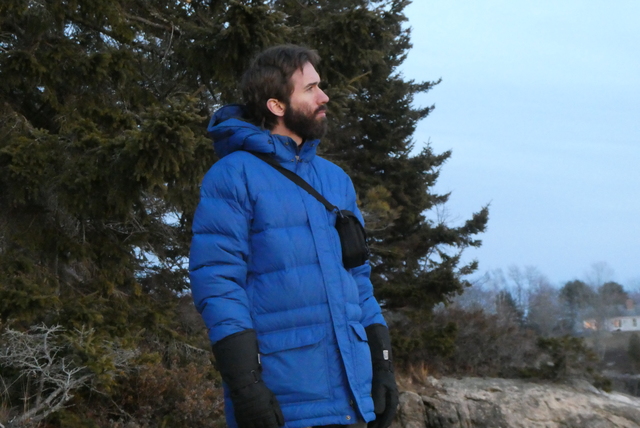 Among the rocks was a small sandy area with signs of assorted flora and fauna.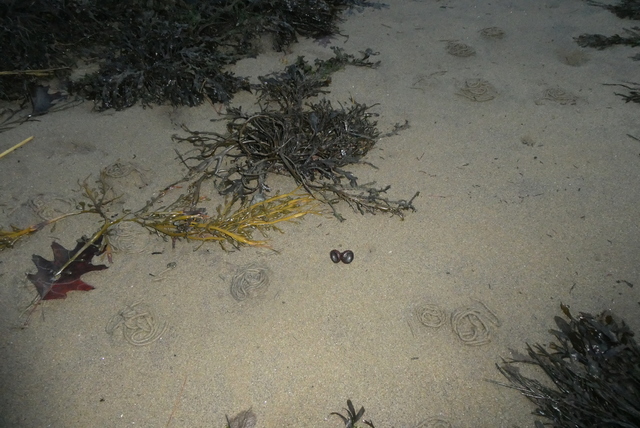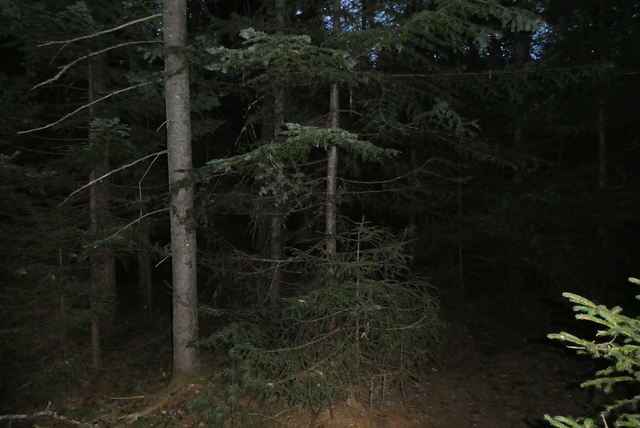 We went down to the touristy harbor area and dined at an Italian place that struck our fancy.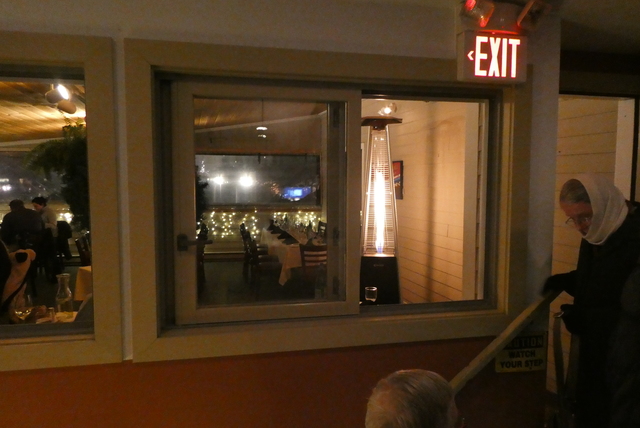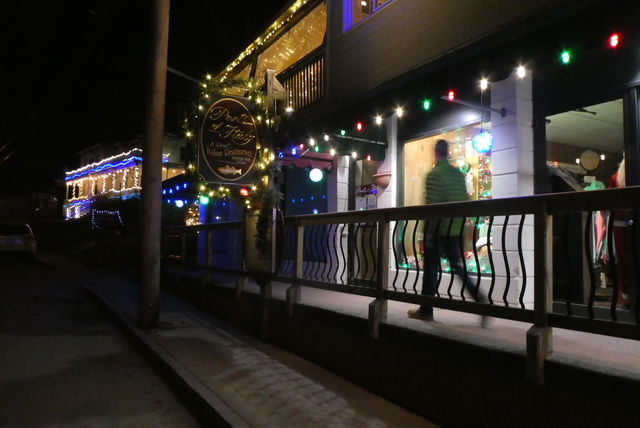 Whale watch, boat trip and puffin cruise on pier 7. In season, we haven't gone for those larger scale things, instead finding our sea legs on ferries to the outlying islands or on the Schooner Eastwind. For more vigorous and independent adventures there's kayak rental, and one year we found a guy able to rent us a small outboard skiff. Skippering that all around (after some instruction from dad) was probably the most fun I ever had on the water; sadly the litigious climate was making business increasingly risky and I doubt such a rental could be found anymore.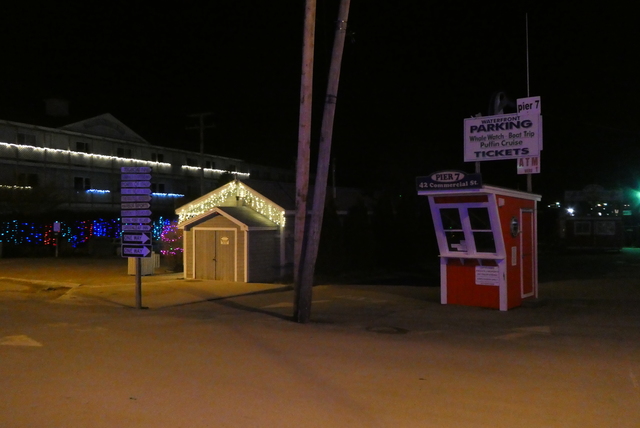 Every time I go back, the place feels a little bit smaller, though it still has its charm.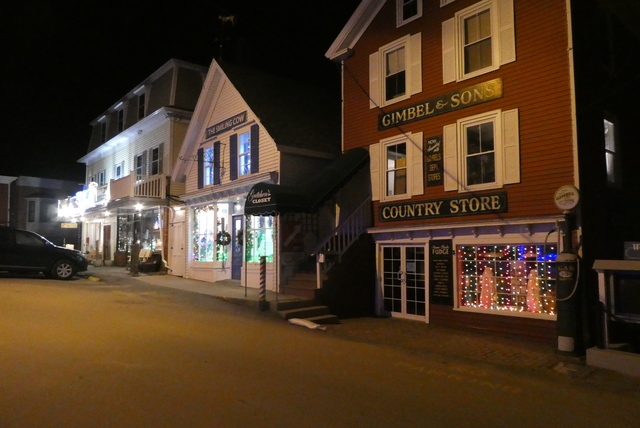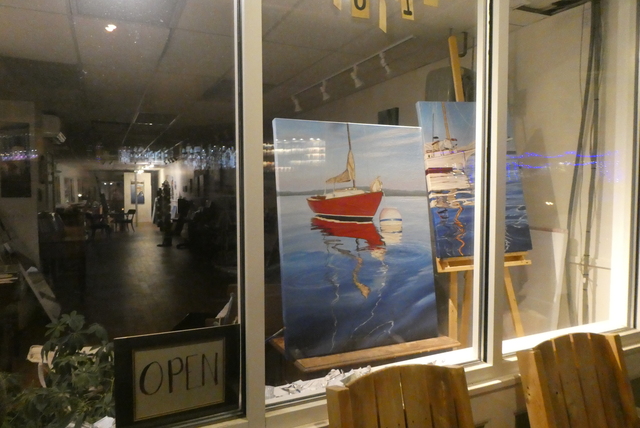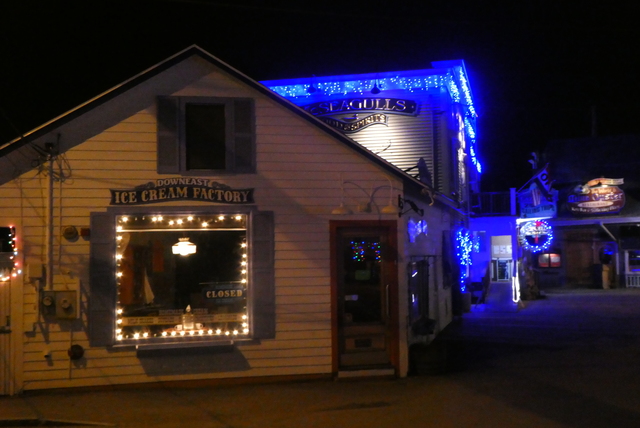 Up the road, the Coastal Maine Botanical Garden was putting on a light show to attract some off-season traffic.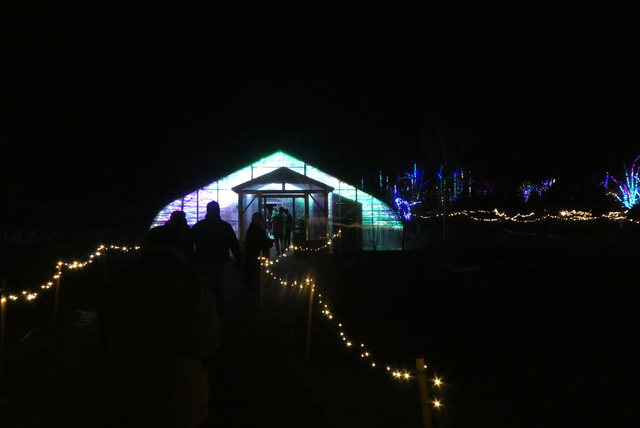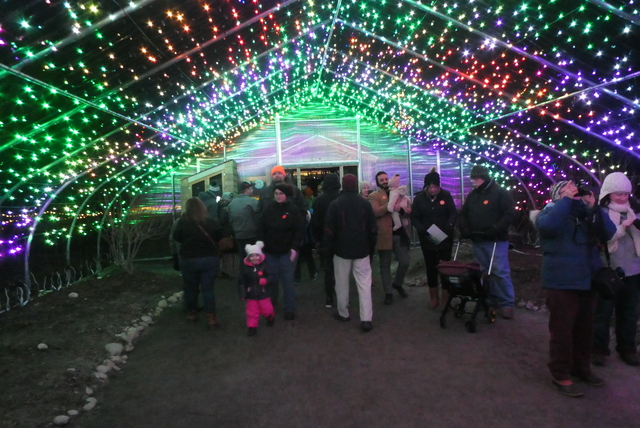 Moose crossing!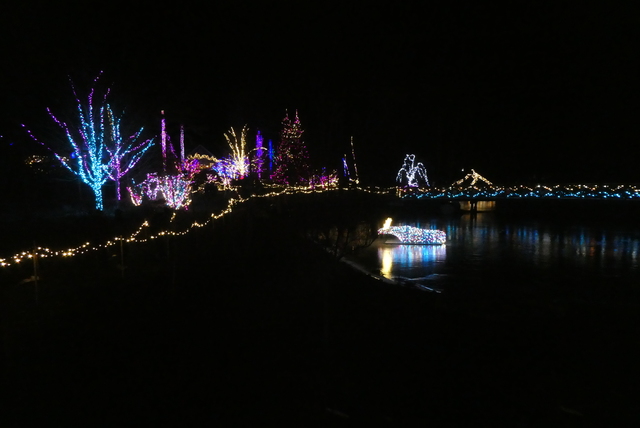 A local tradition is to have the kids build and furnish these "fairy houses".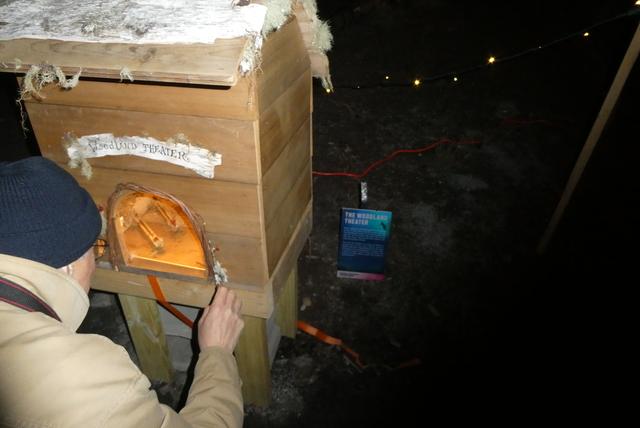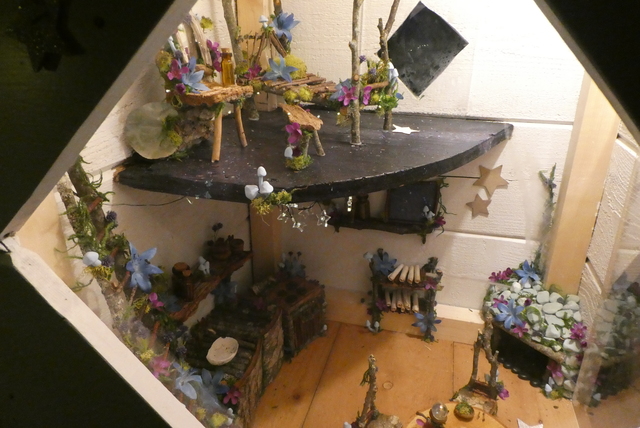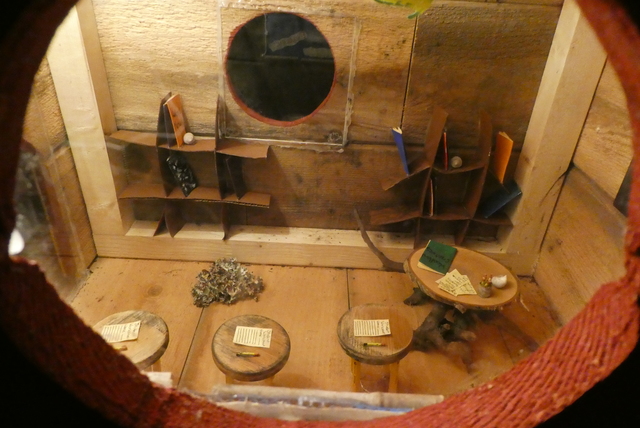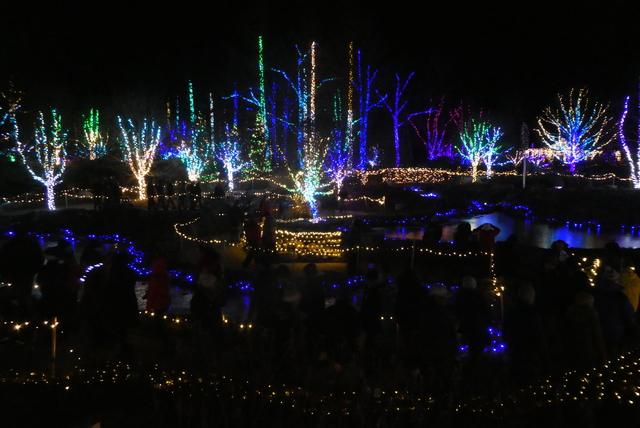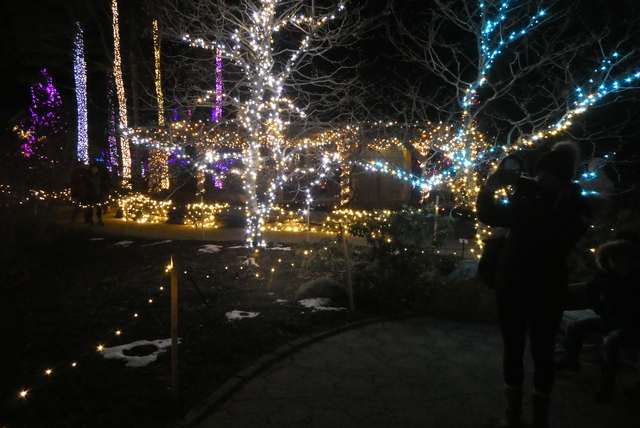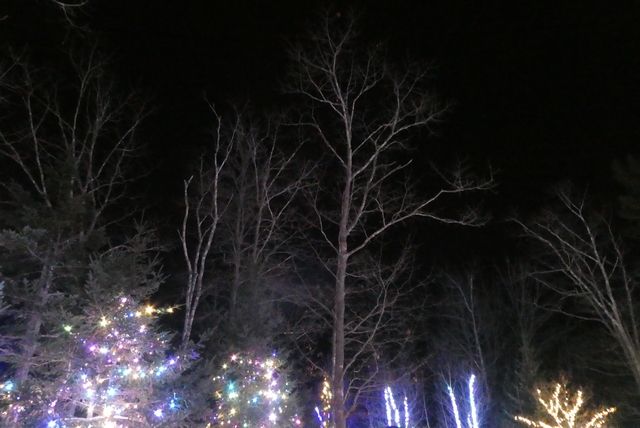 It was pretty cool! Easily the same scale if not larger than the similar ZooLights in DC. The hot chocolate did brisk sales.
Back in Portland, we had an item to return at a small branch library so I took a peek inside.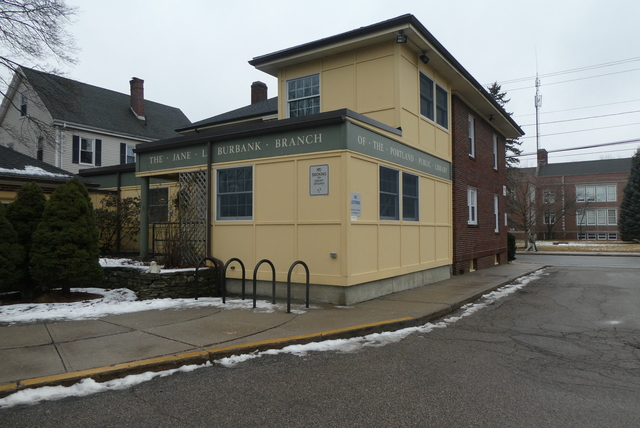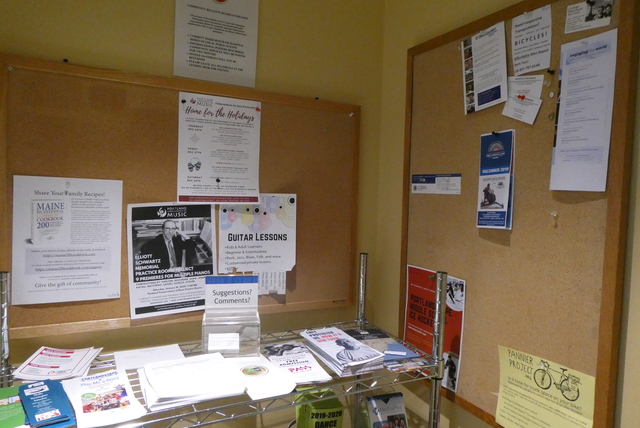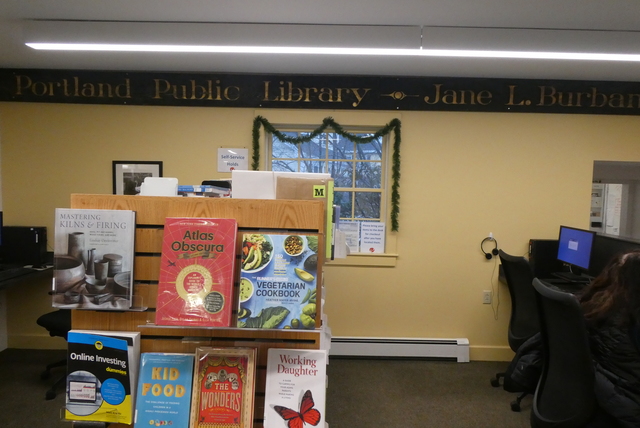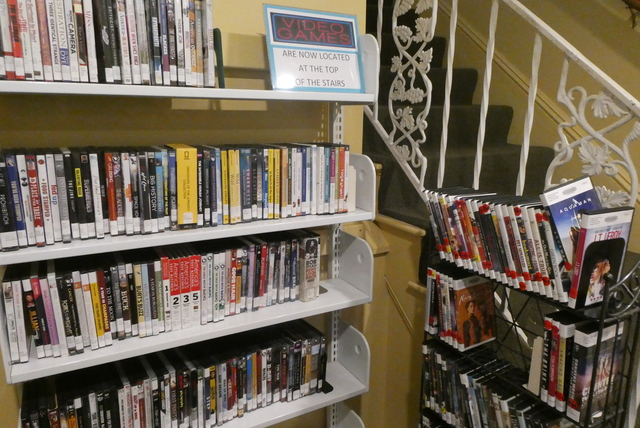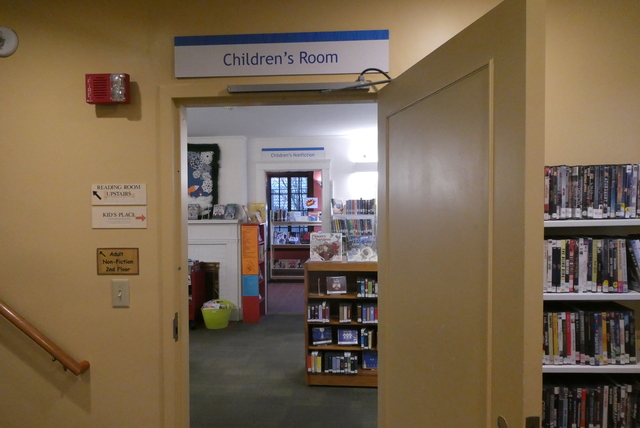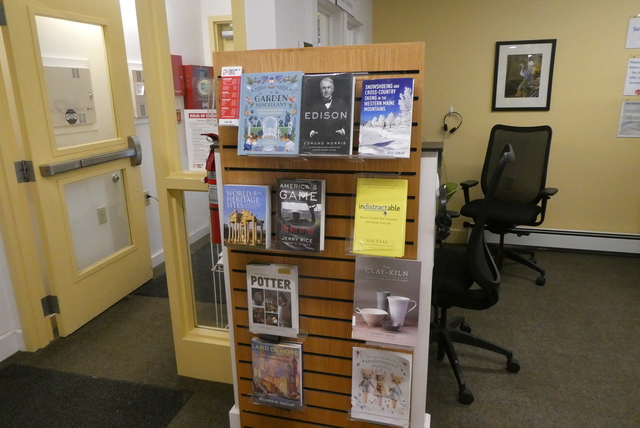 It was a short drive south to see the iconic Portland Head Light.
There was a memorial for the USS Eagle-56 sub-chaser: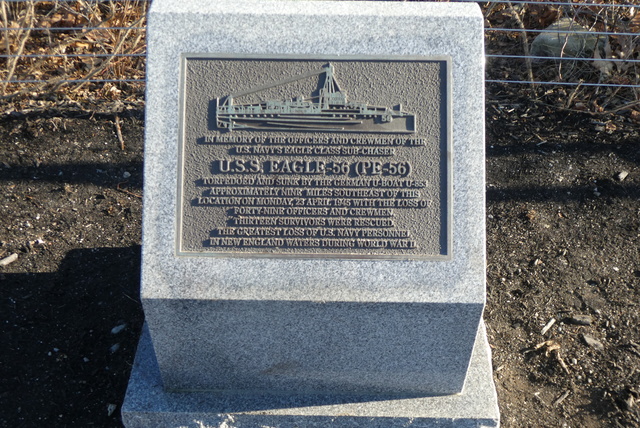 This is not the light.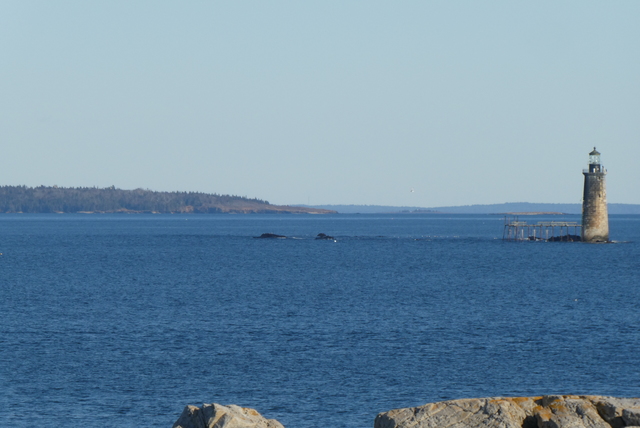 This is!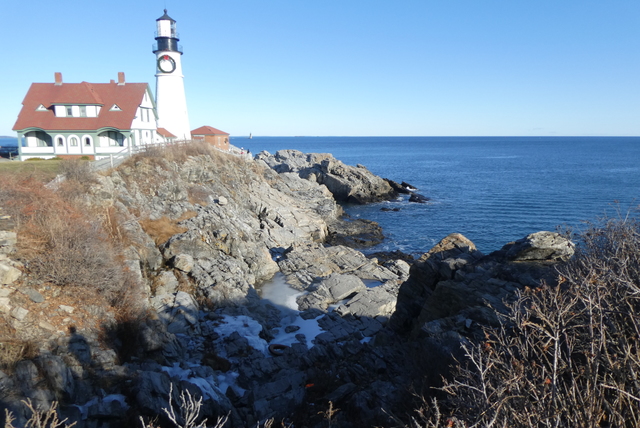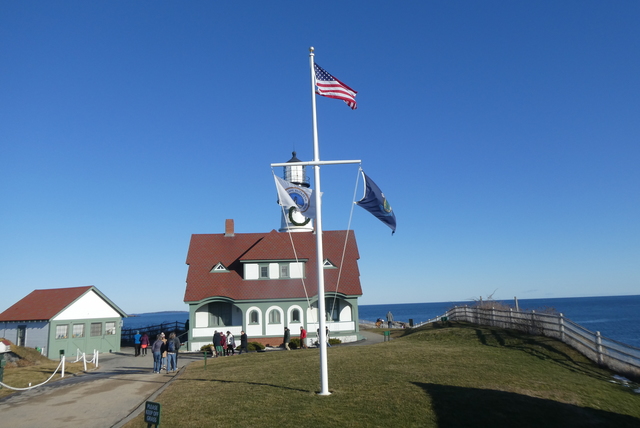 Quoth the plaque:
Henry Wadsworth Longfellow often walked from Portland to visit this Lighthouse. The Keepers were his friends and it is believed he sat here for inspiration for his poem "The Lighthouse"

"Sail on: Sail on ye stately ships,
And with your floating bridge the ocean span.
Be mine to guard this light from all eclipse
Be yours to bring man near unto man."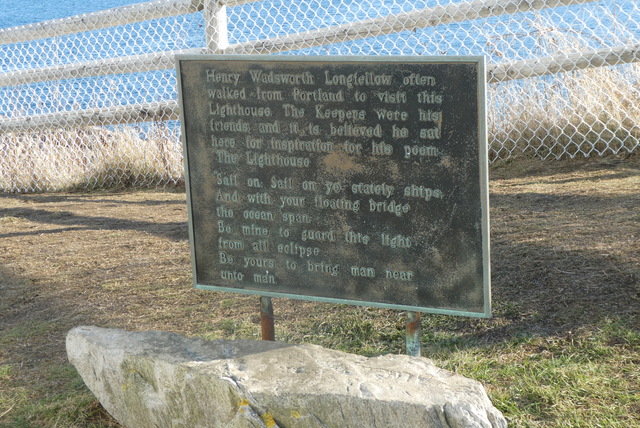 Watching the watcher.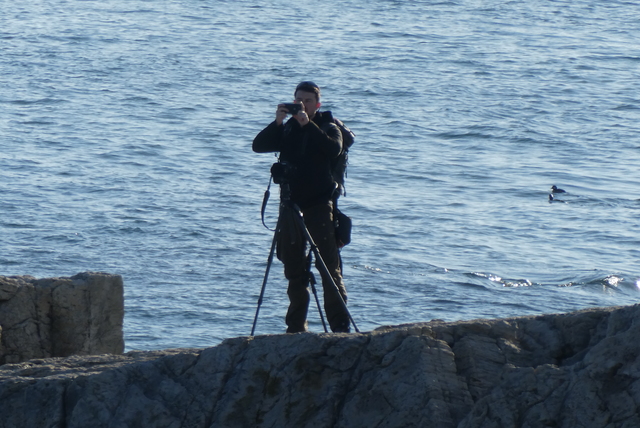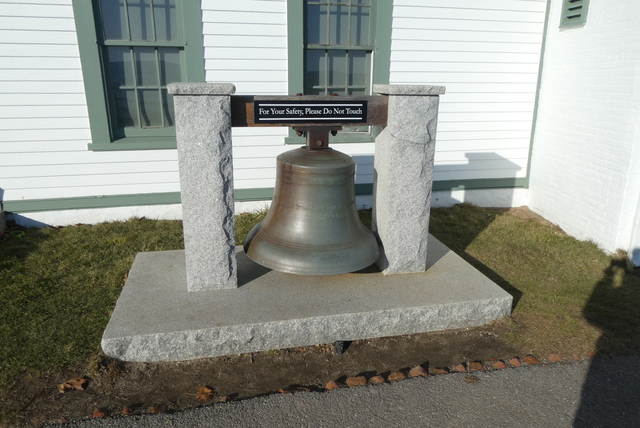 People can have interesting reactions to finding themselves in the camera's sights. A common one seems to be assuming that they're in the way.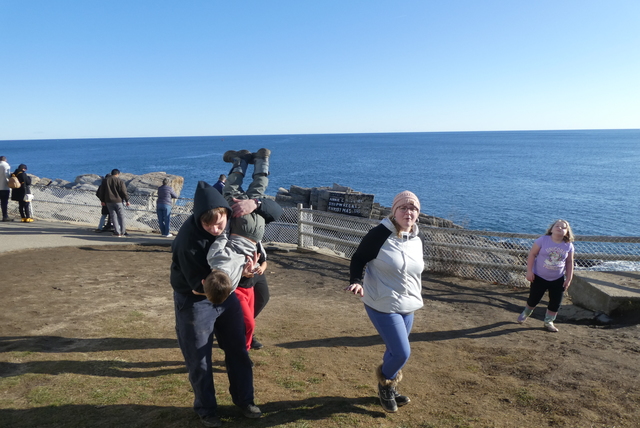 200 years of keepers of the light.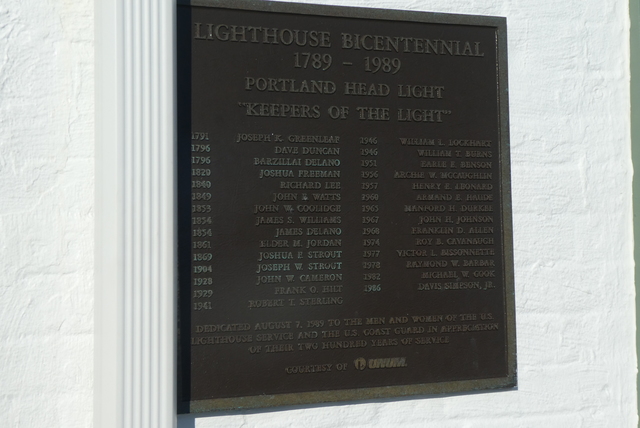 What does he see?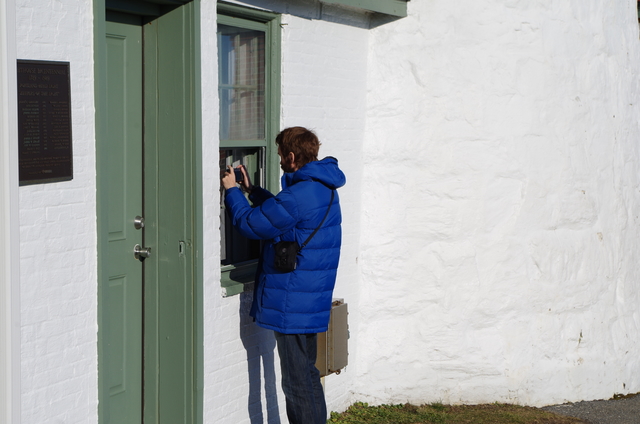 Just some wiring, comms and a model in storage.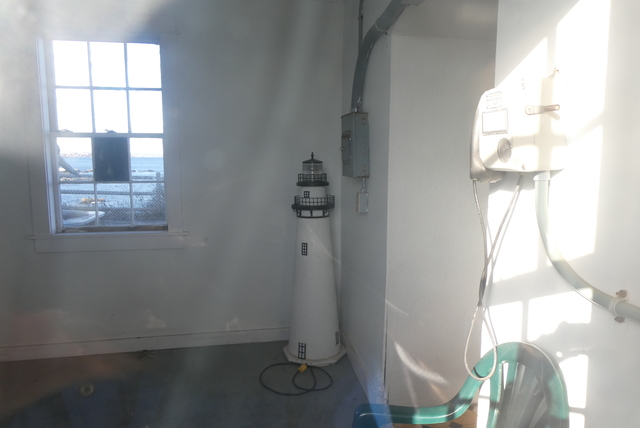 It turns out paint doesn't make for the most lasting of memorials.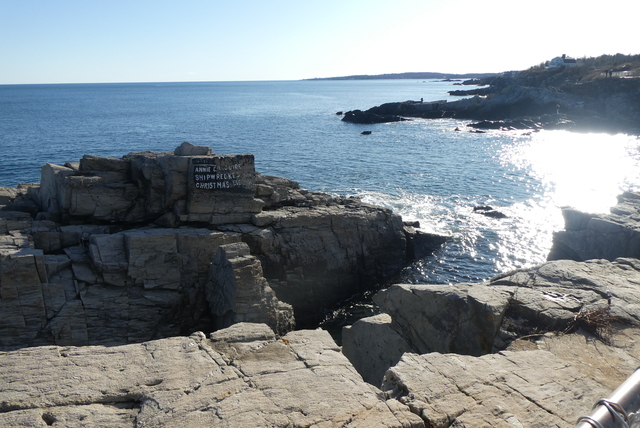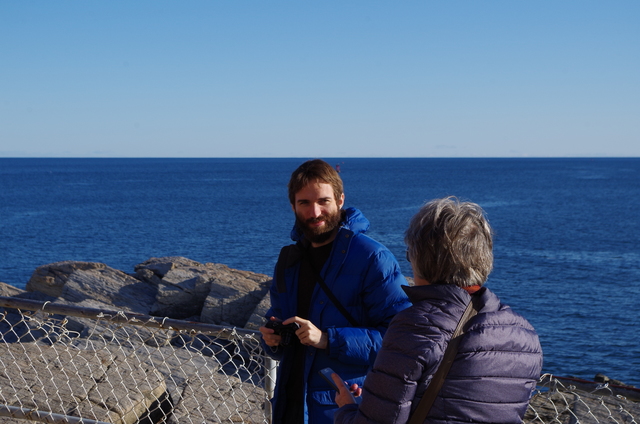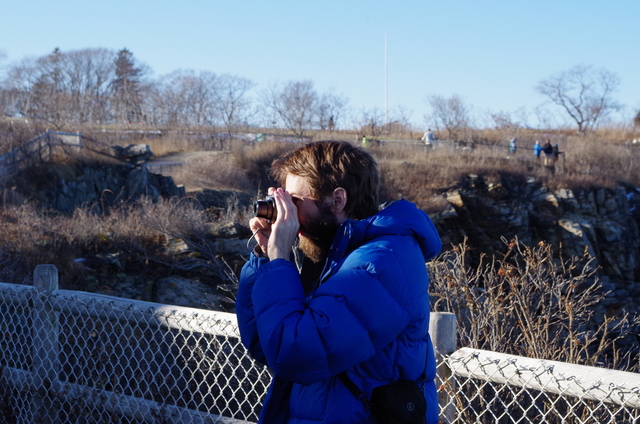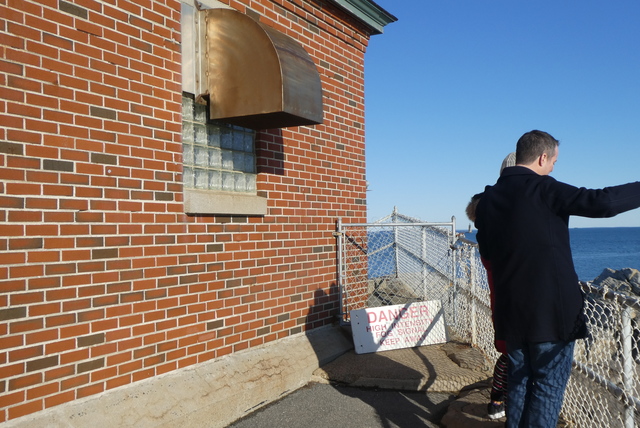 Of course I'll have to go check out the cliffs.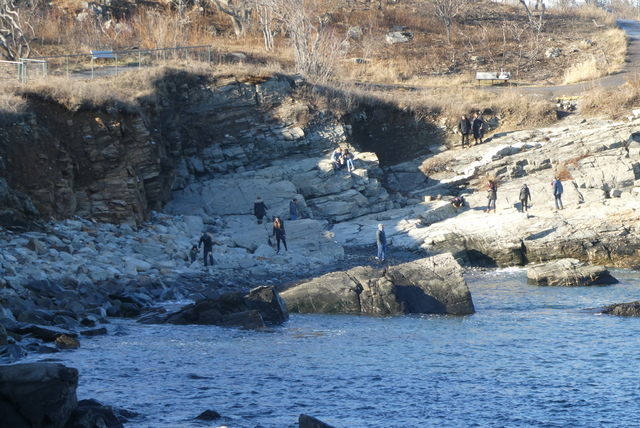 Town of Cape Elizabeth and possibly some of Portland.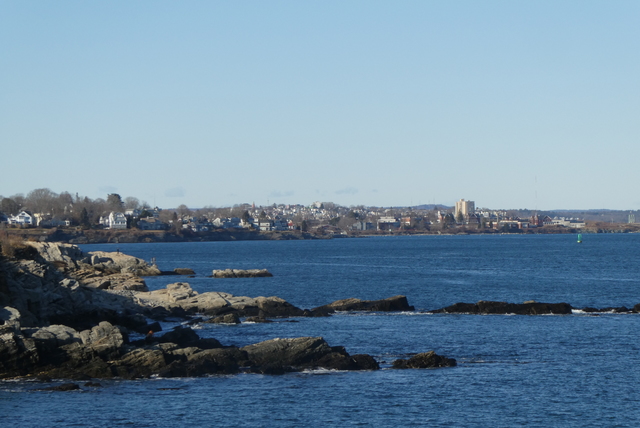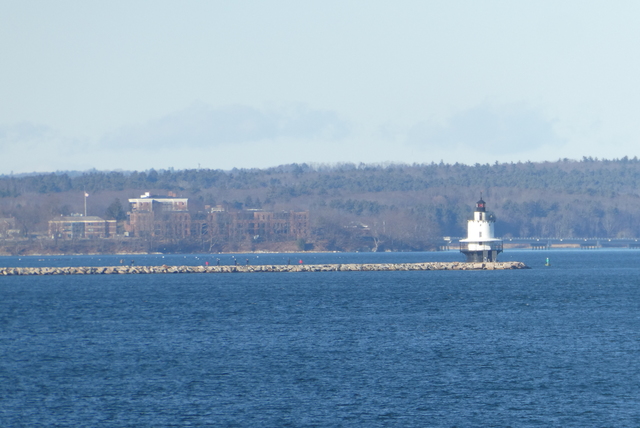 Abandoned naval fort.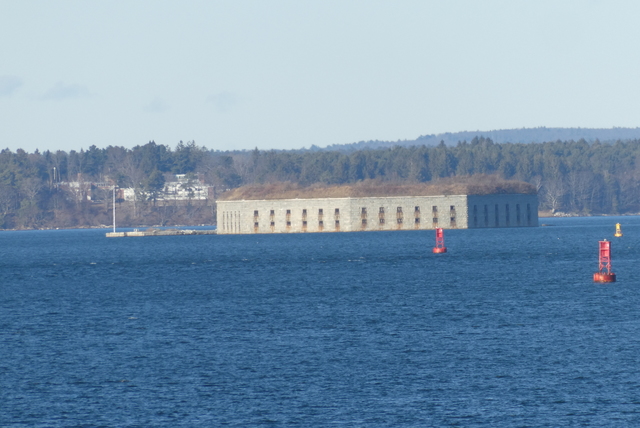 Turns out the light was commissioned by Washington himself!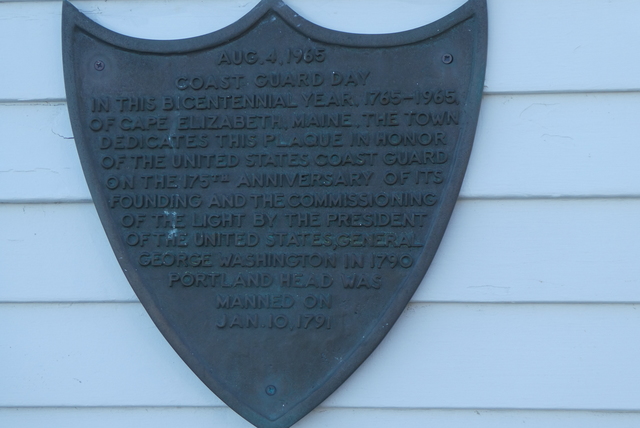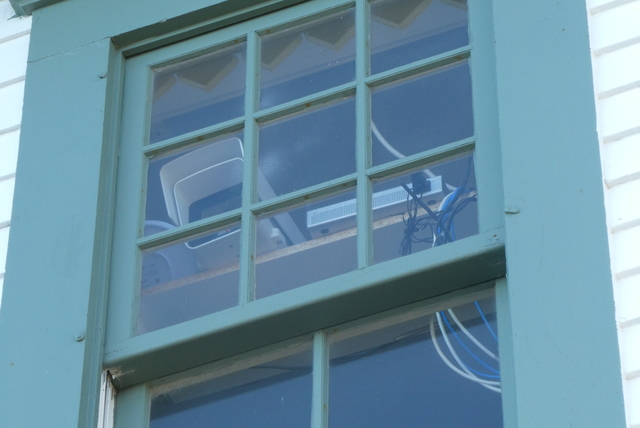 Special delivery, one shed.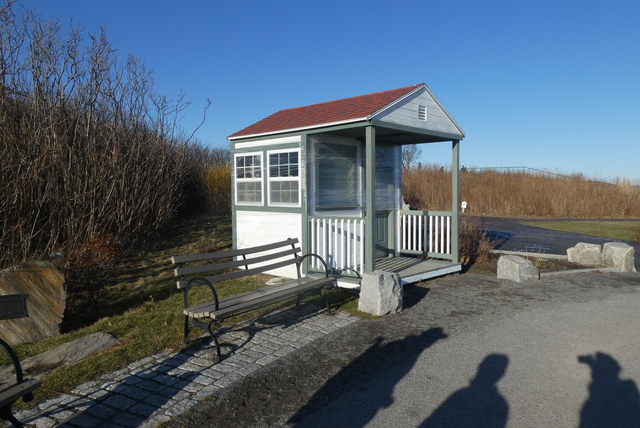 And down to the water.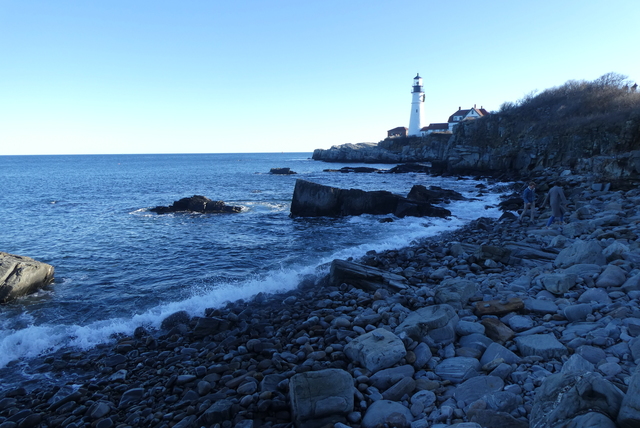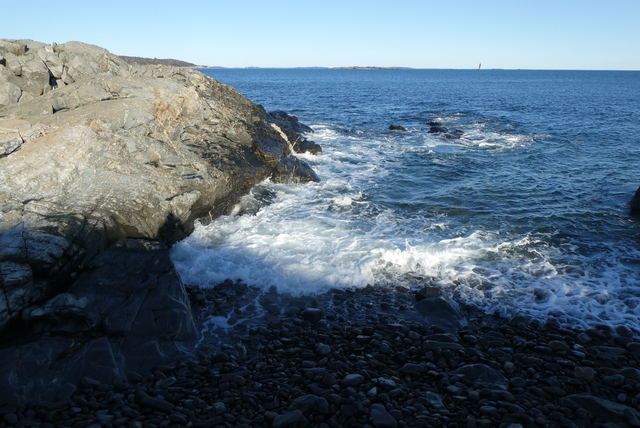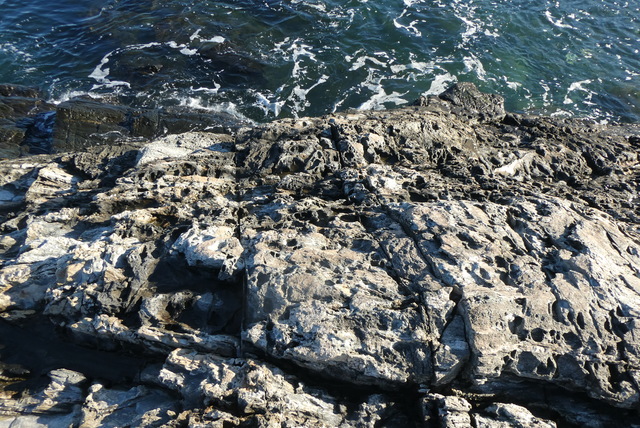 A vein of Shiny White Rock (technical term).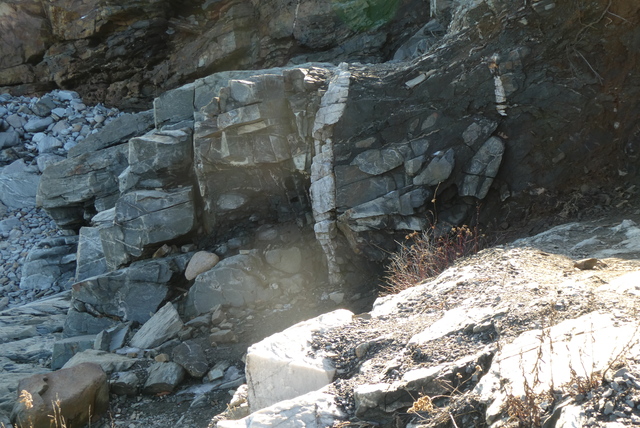 There's a park area around the old Fort Williams.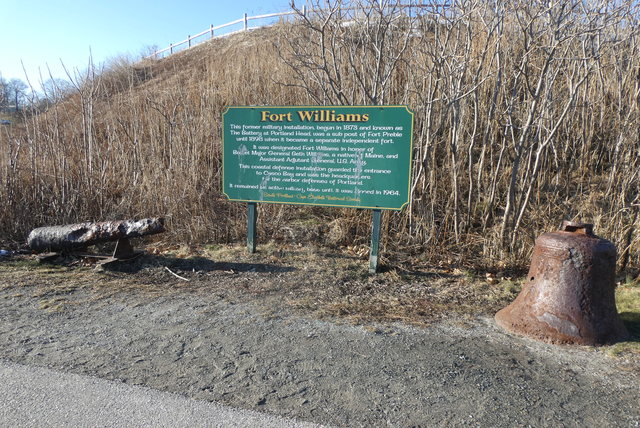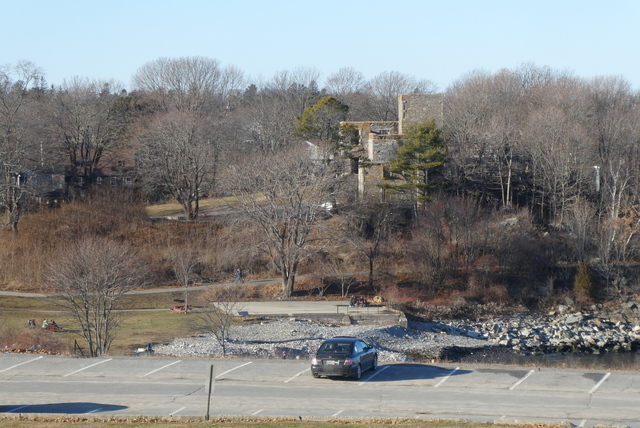 It was a prolific year for acorns; they have this cycle apparently.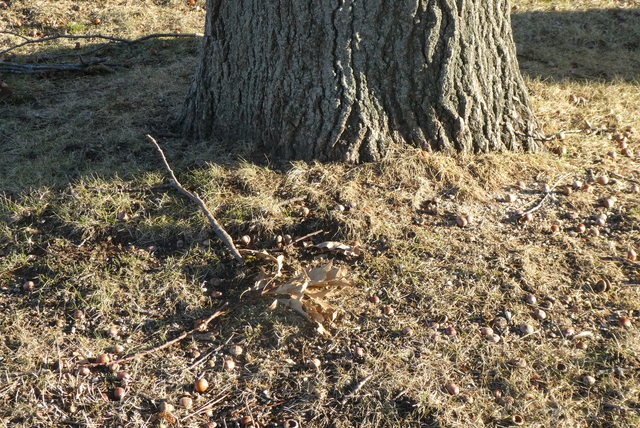 Back in Portland to see the Eastern Prom.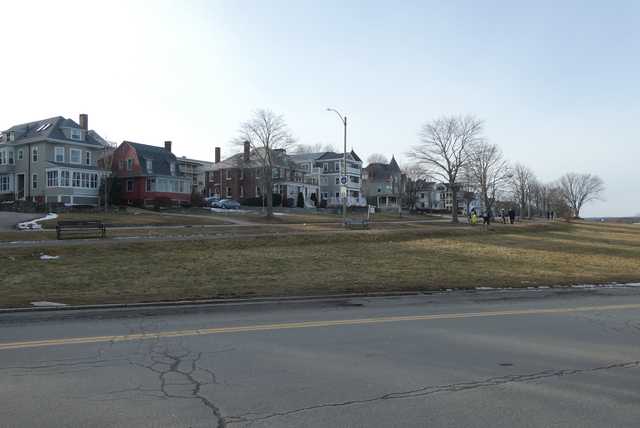 The same fort from earlier, from the other direction.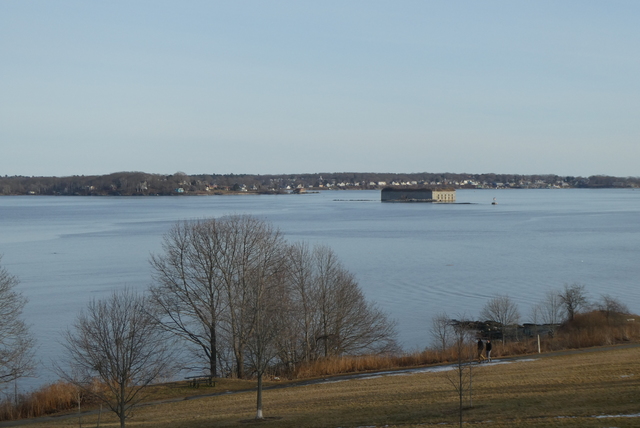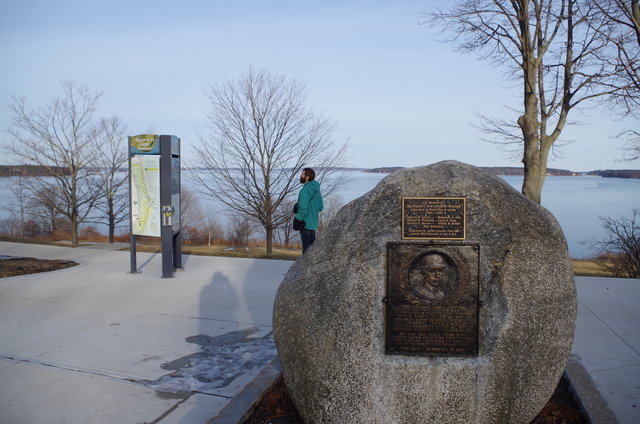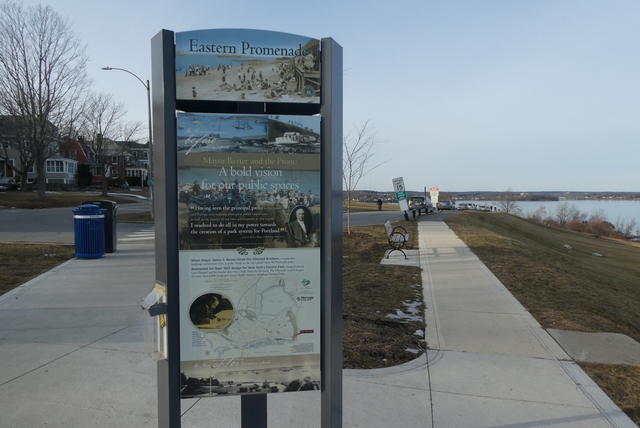 I can just see it going through the Panama Canal.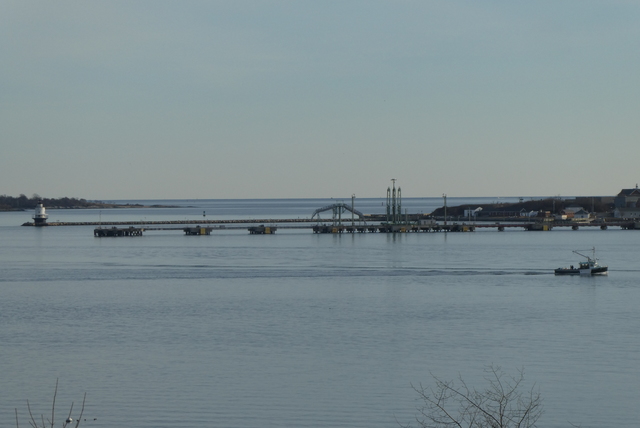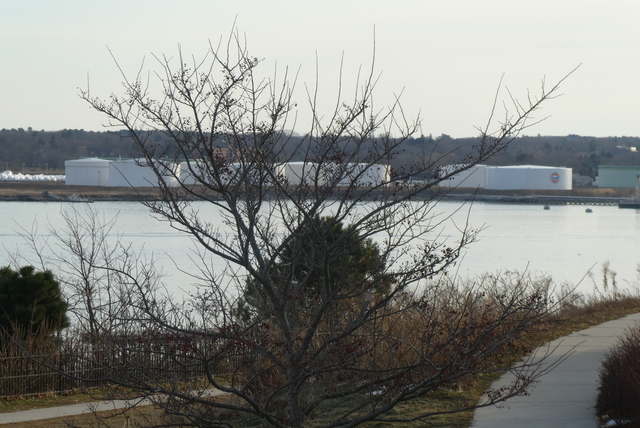 Sailboats in storage, behind some large barge.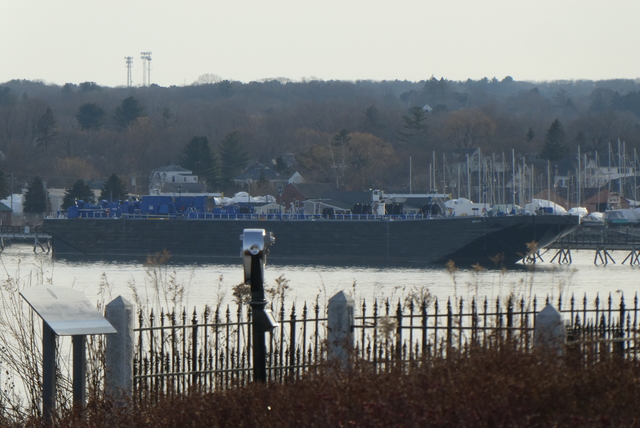 USS Portland monument.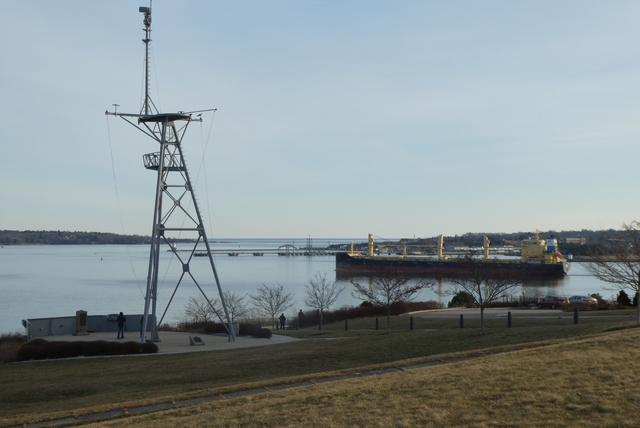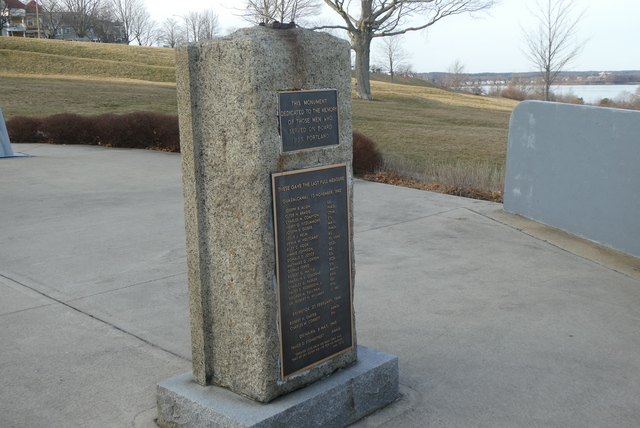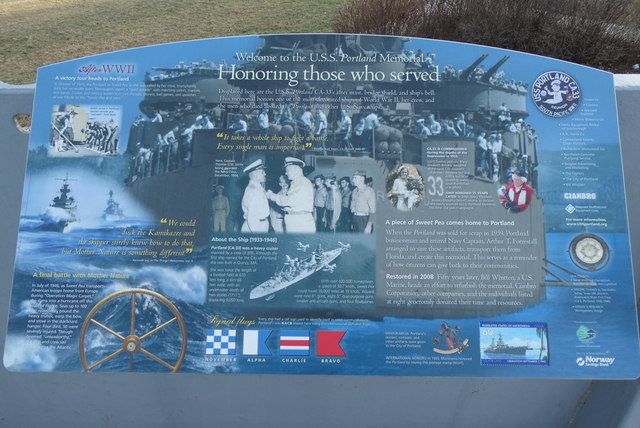 To be continued.