My family tree on the paternal side has roots reaching back a ways in New England. Some lines go back to colonial Massachusetts. Another had fled Hungary at the time of ...one or the other World War,(i) landing in Maine with plans to head south but deciding they liked it well enough to stay.(ii)
While neither my father nor I grew up there, the family maintained a summer cottage near the coast in Boothbay, ME where we enjoyed vacations. Meanwhile my aunt settled in a more urban spot in the state and expanded the tribe. So when my parents semi-retired last year - having imagined they never would - these ties among other considerations made the Portland area (not to be confused with the Oregon one) a logical destination;(iii) though living there full-time, and having spare time too, was as much a novelty for them as the visit was for me.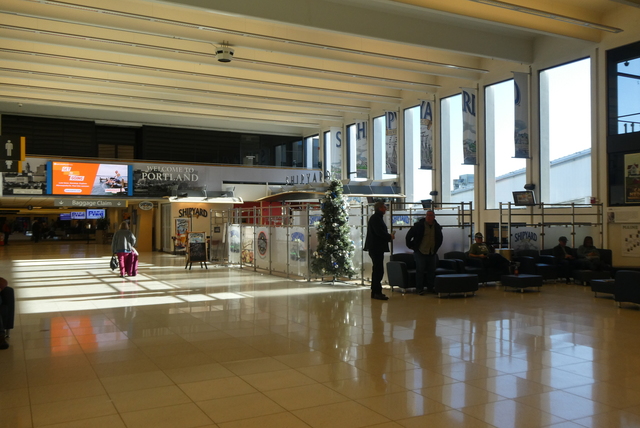 The state is known for its tourism, lighthouses and lobster fishery. The airport had a Christmas tree built of lobster traps on display.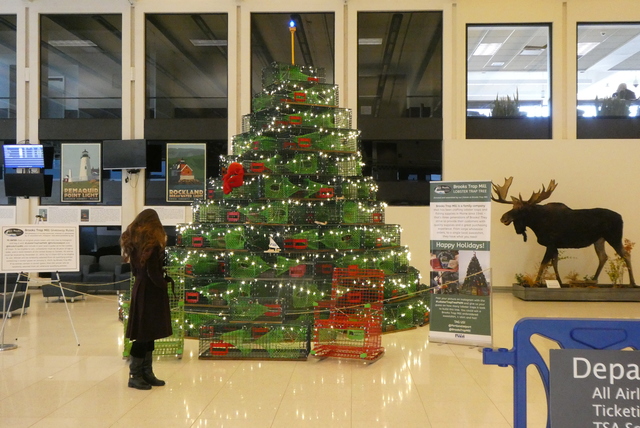 I'm unsure if the moose is a year-round resident.
But let's leave Portand for now. Once settled in, I rented a car(iv) and headed across the way to the Green Mountain State to hang out with Robinson and see his hometown of Rutland.
I made the drive sans GPS: partly to make sure I still knew how to navigate, and partly to make sure it could still be done. I'm pleased to report it certainly could, and the sprawling road atlas got kudos from a gray-bearded toll collector on I-95. The only pain is in going solo, losing time to pull over and reorient after a mistake.
The first evening, Robinson's folks took us to a nice dinner at a place downtown called Roots. He and I then stayed out a bit, though not much of interest was going on. The area's mountainous geography left it typically a few degrees colder than the Maine coast, and that made a difference; walking around near midnight felt like the very life was being sucked from your bones, like there was a timer over your head counting the seconds left to get indoors.(v)
In the morning Robinson took me for the driving tour.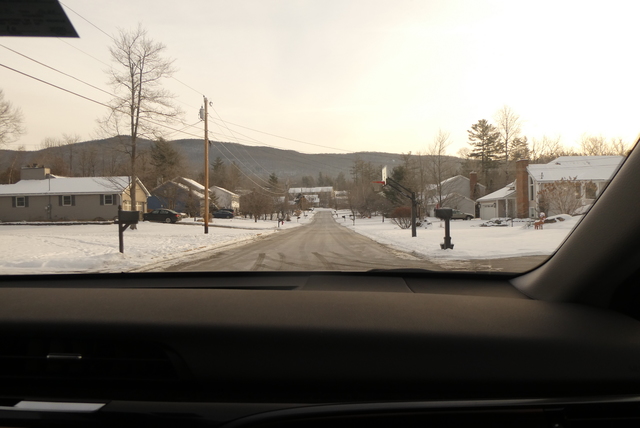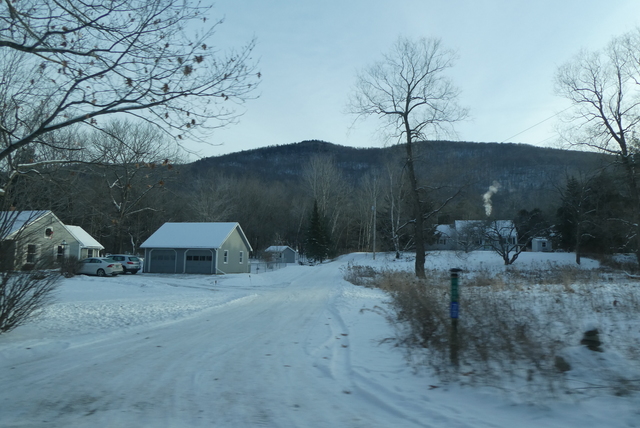 If you love lawnmowing, it's the place for you!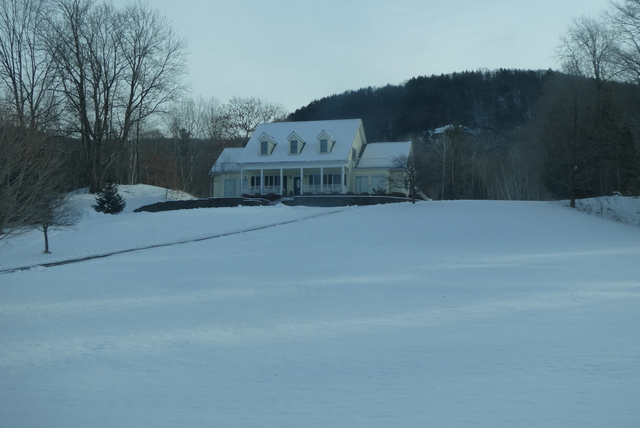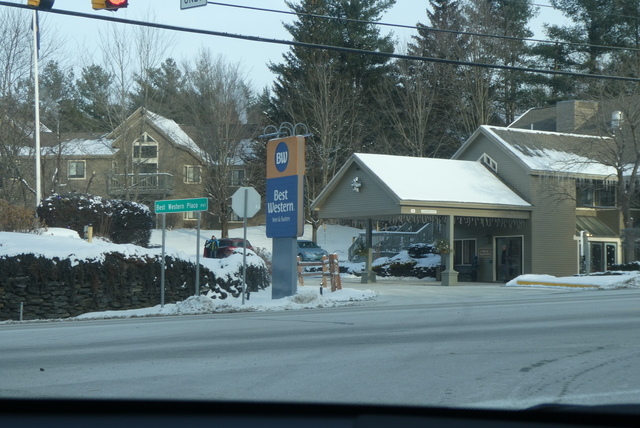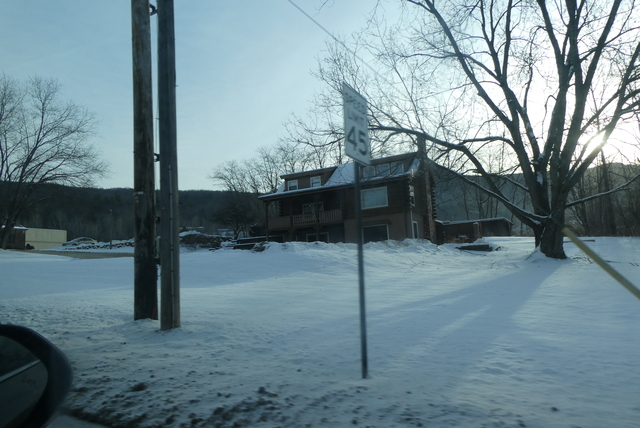 The prominent Killington ski resort is a short drive down the highway.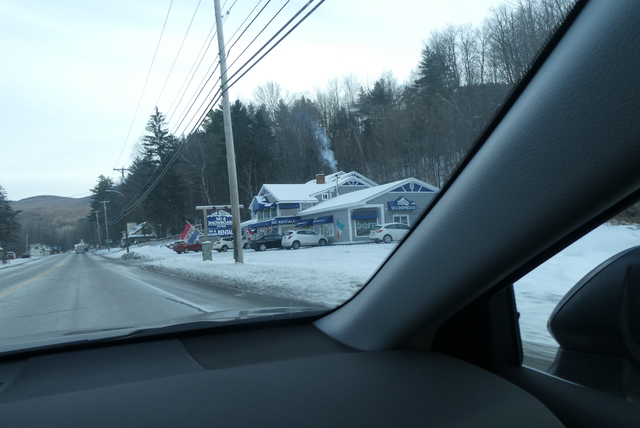 It's called Vermont maple syrup for a reason!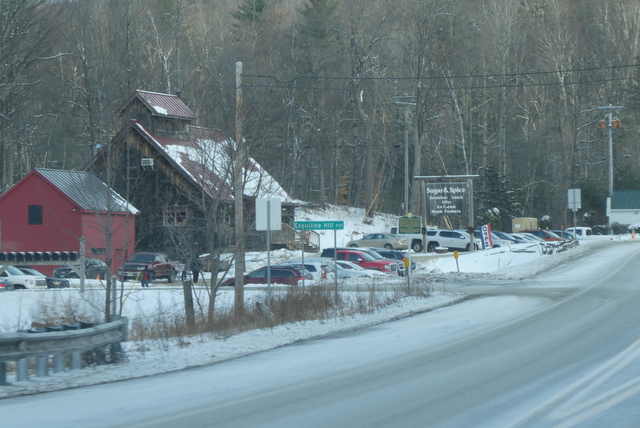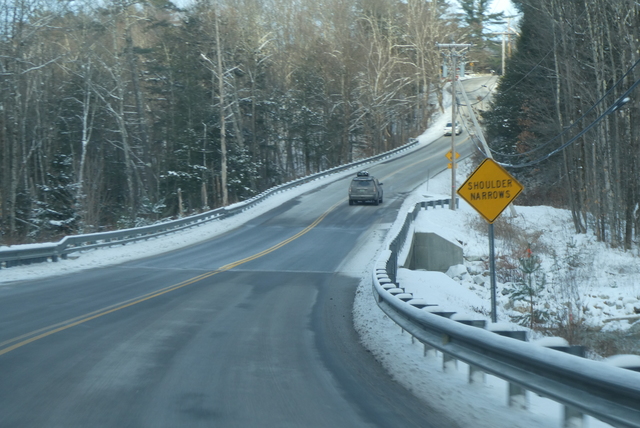 Very New England, apparently: covered bridges and solar panels.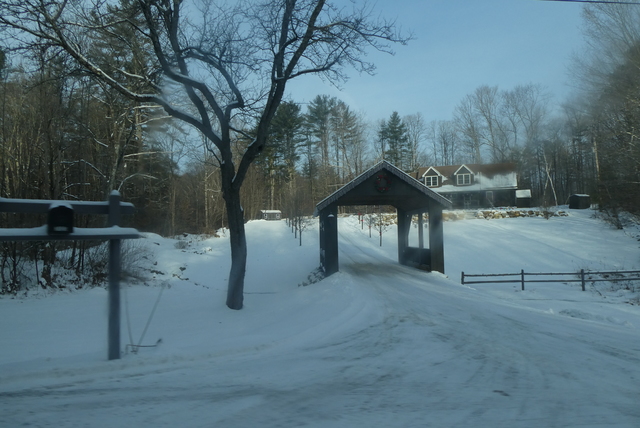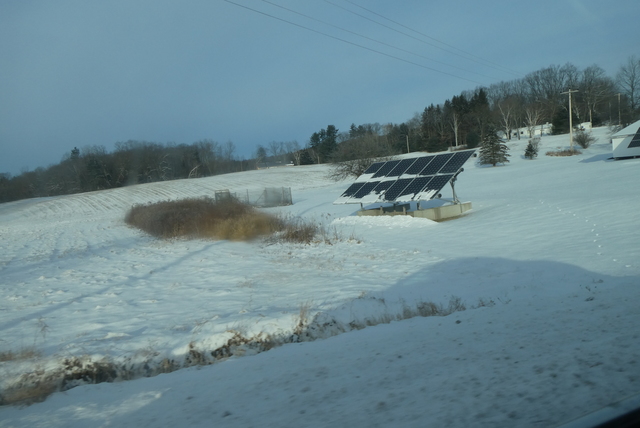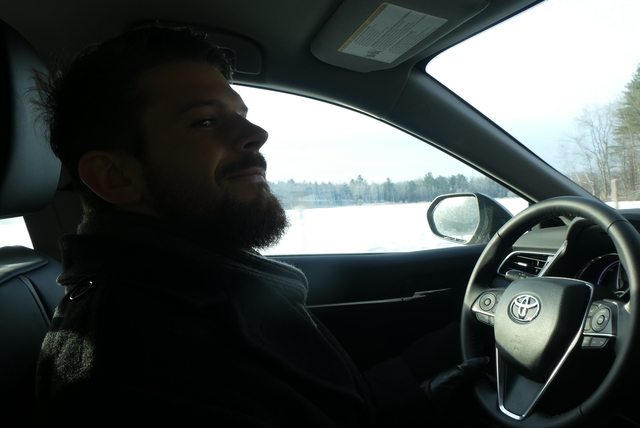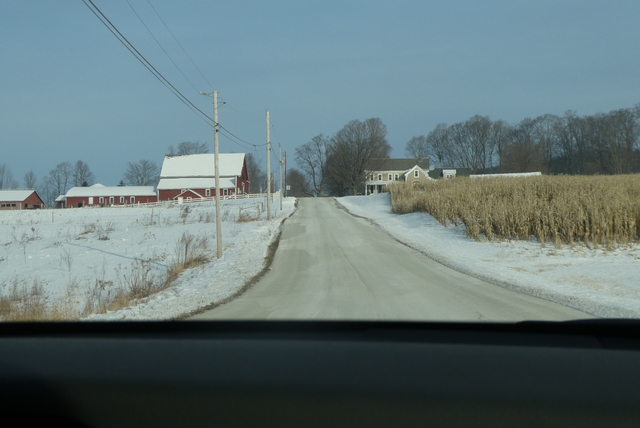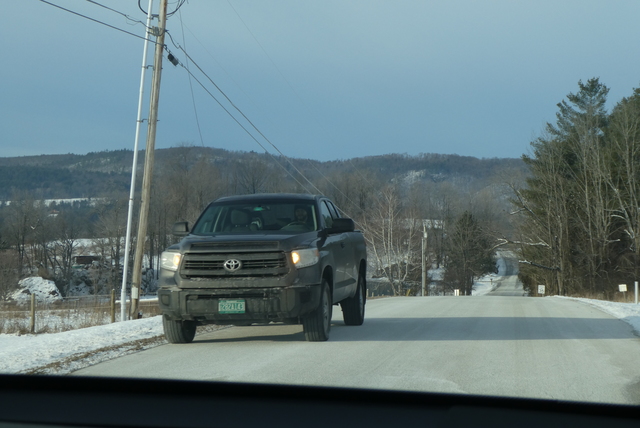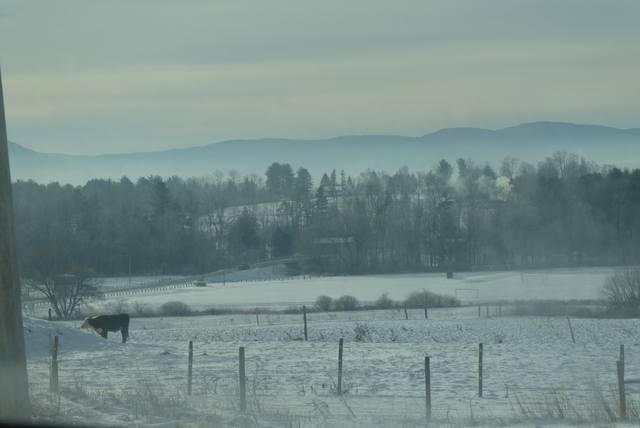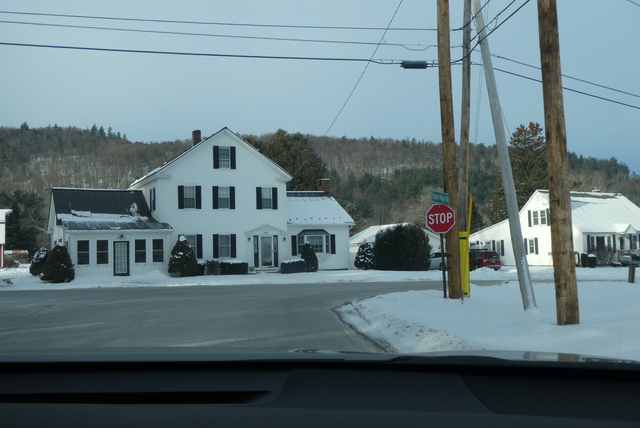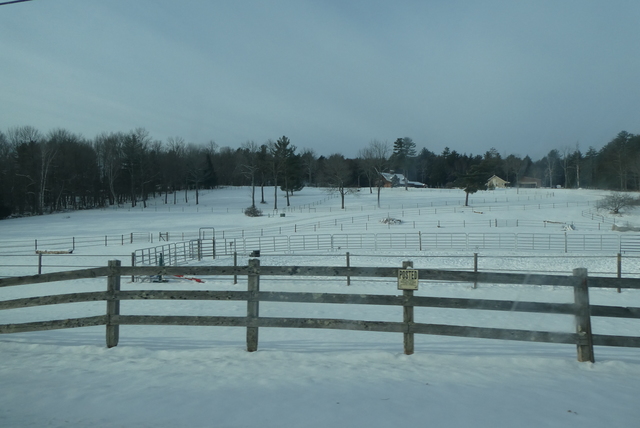 The country club.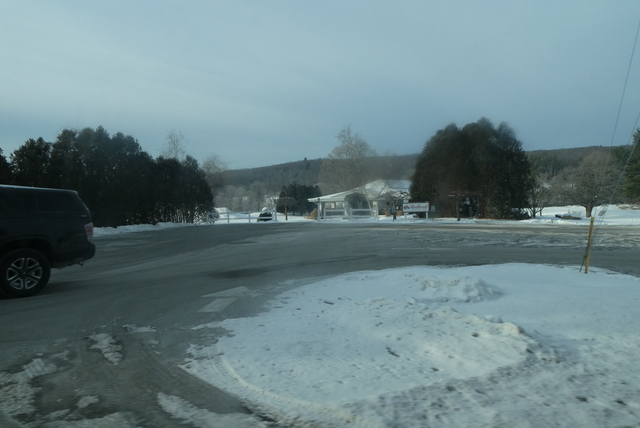 Castles.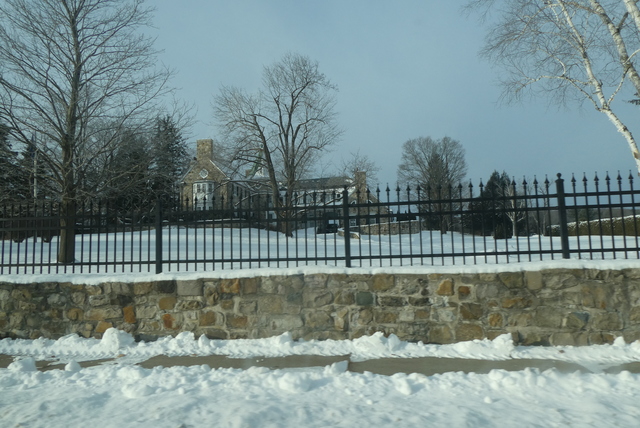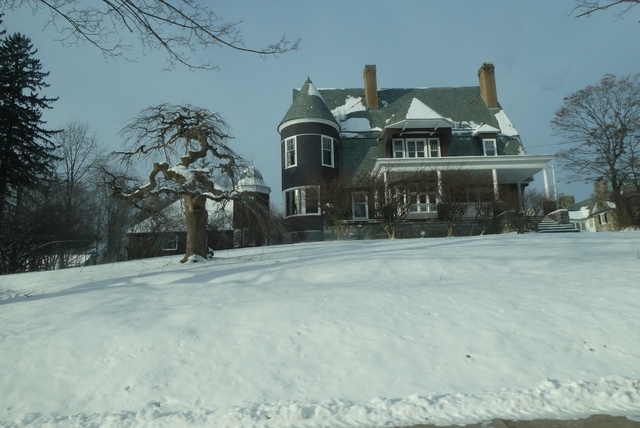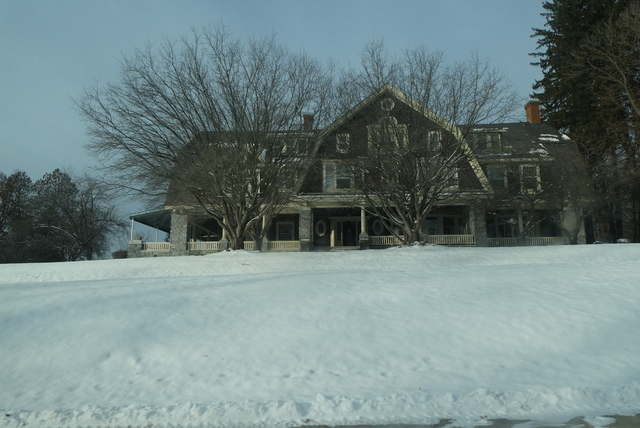 A low school and a high school.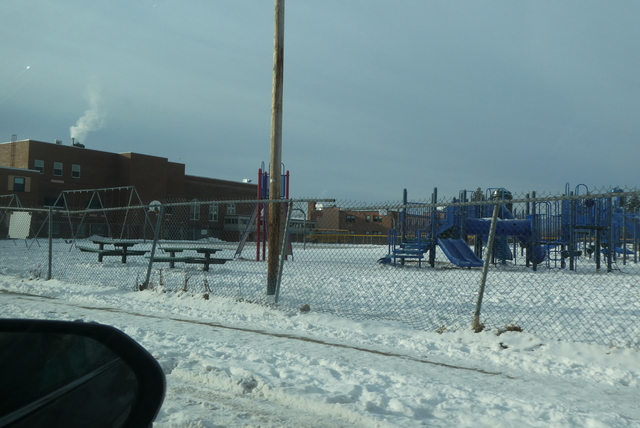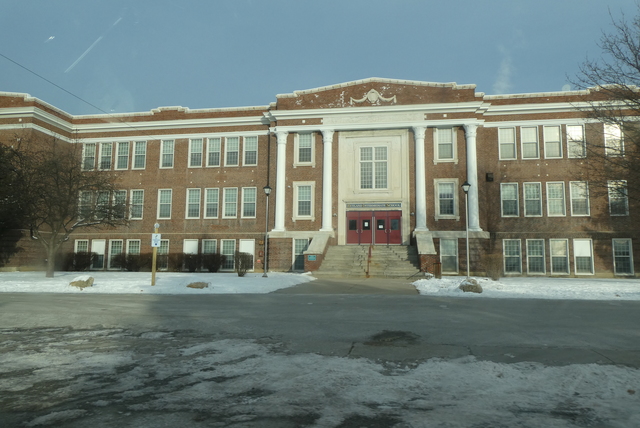 Synagogue.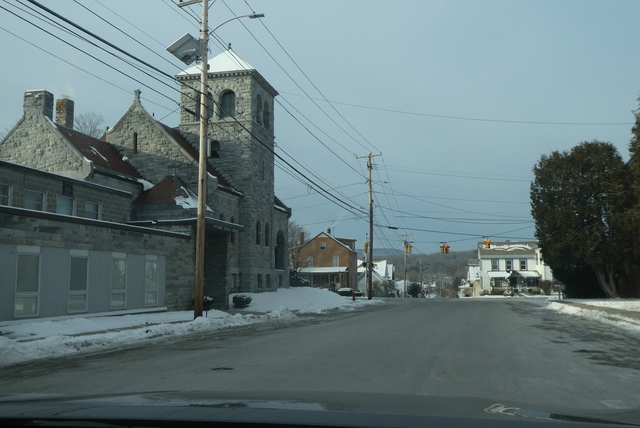 Casella Waste Systems Inc., apparently started out of a pickup truck in this very town in 1975, now publicly traded.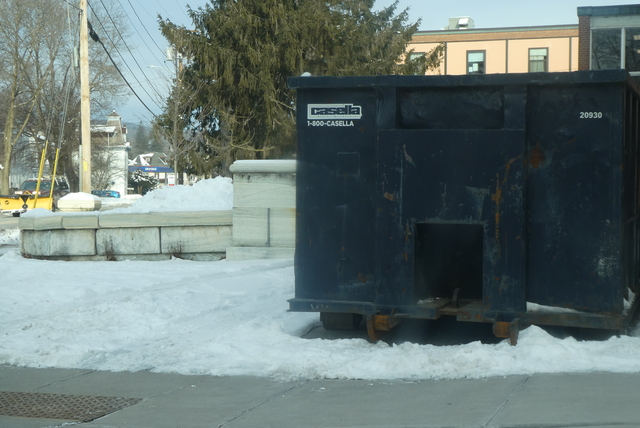 Downtown (you were starting to wonder if there was one?), we see a Mead Building occupied by uncertain shops and an uncertain building occupied by a Castleton University Bank Gallery. (Wait, what's a bank gallery?)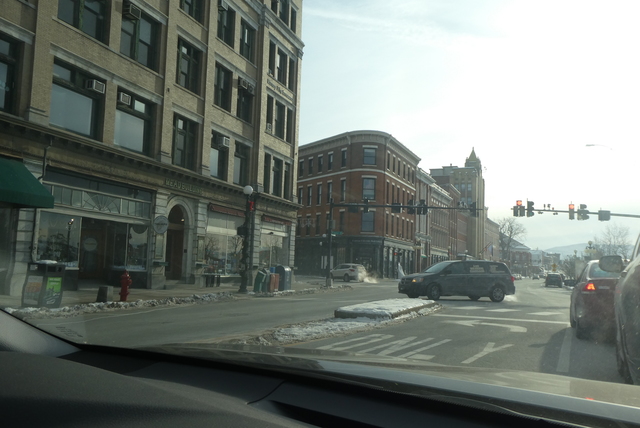 The usual American entertainment fare.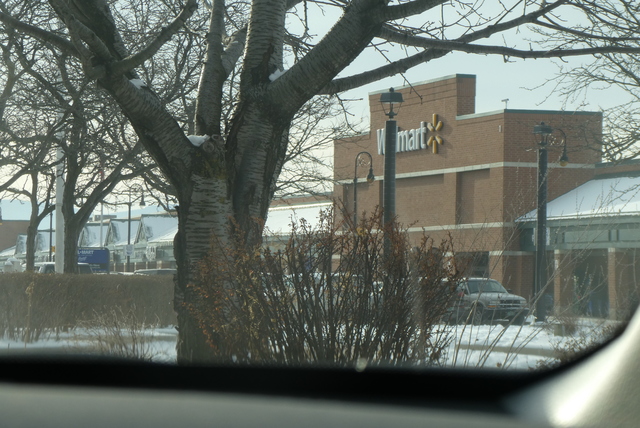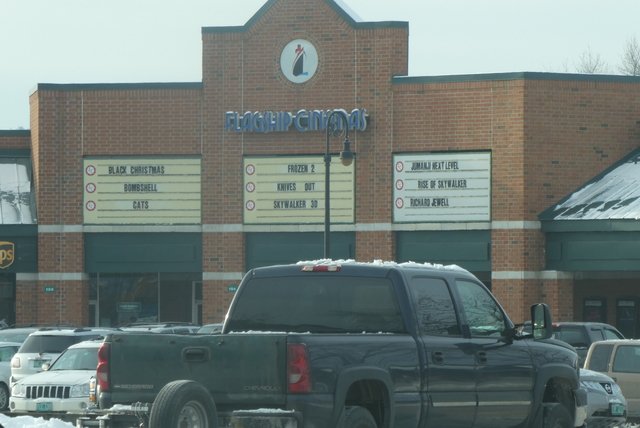 Plenty o' steeples.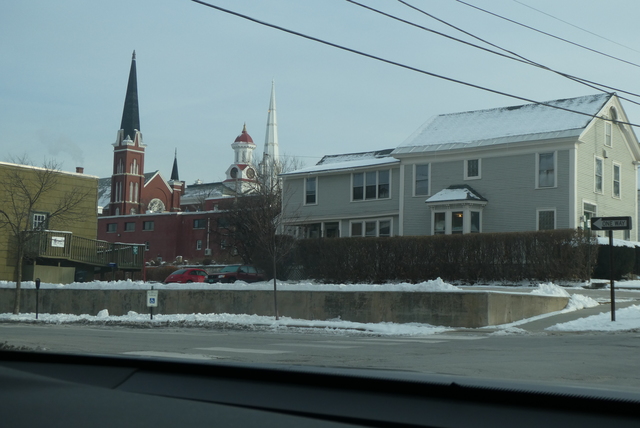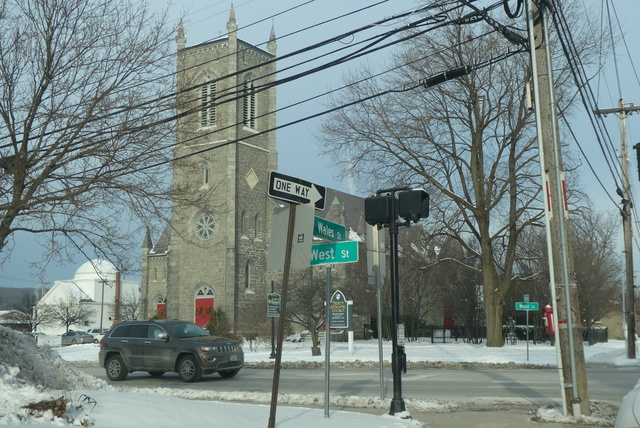 Ted's Pizza Shop. I'm told it's the best in... some large area, and you might have to get your orders for Friday in by Thursday.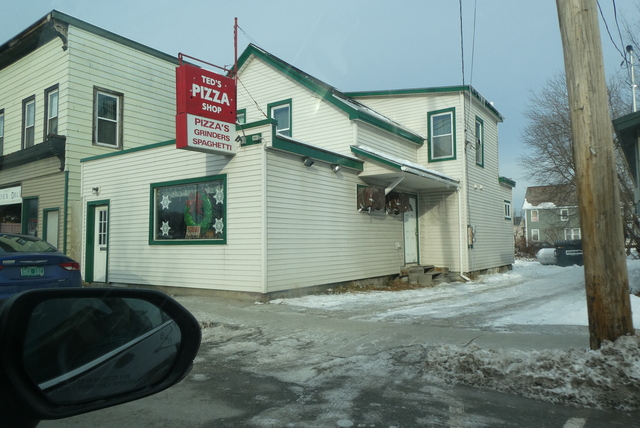 All the essentials of civilization: laundry, brakes, oil changes and guns.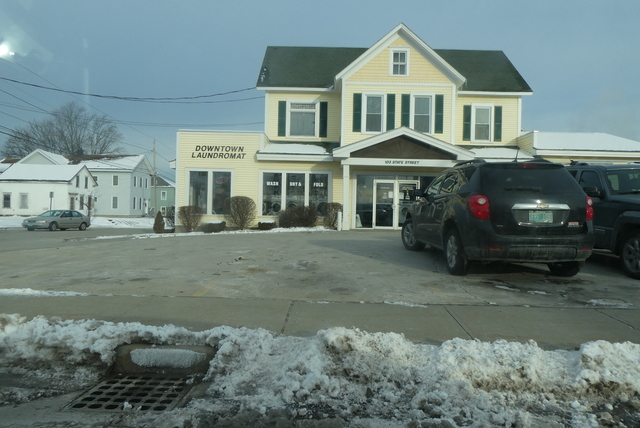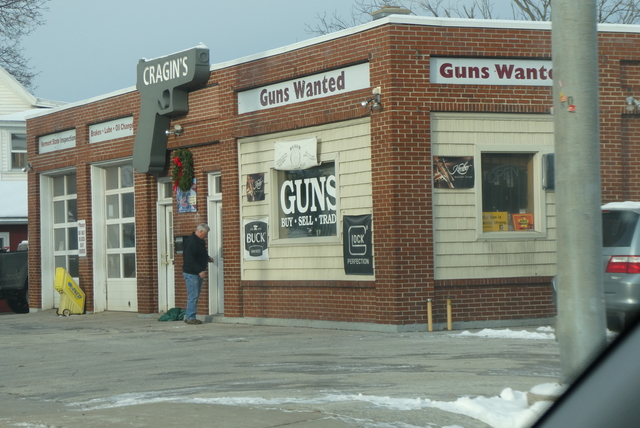 But how about some real countryside!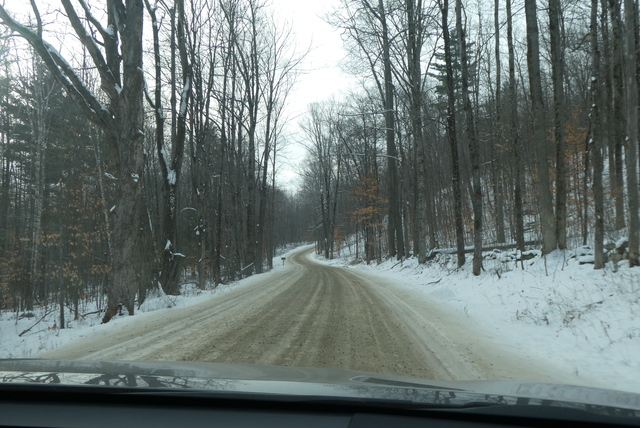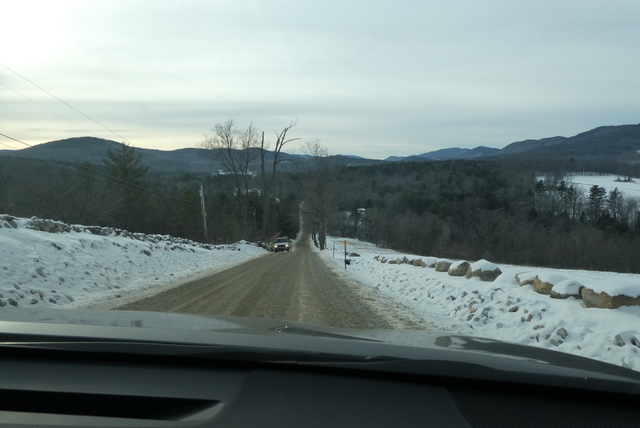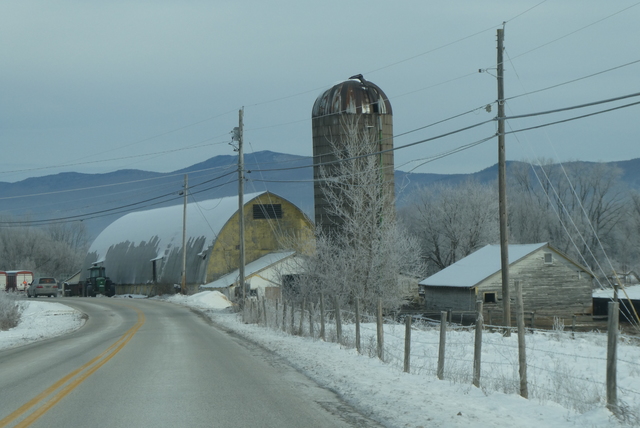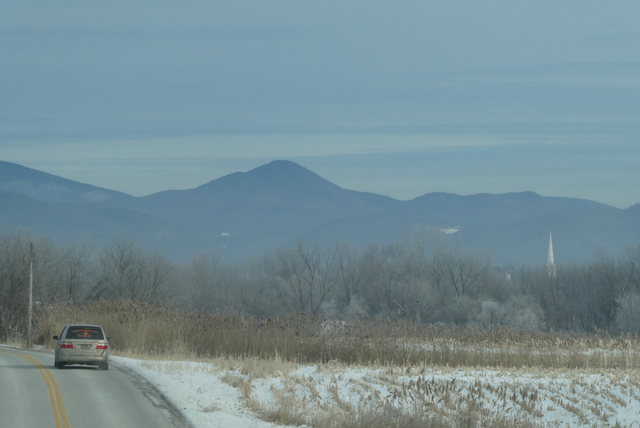 And looping back to town.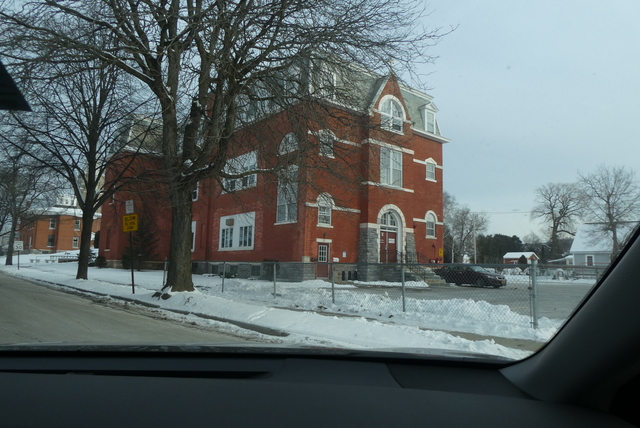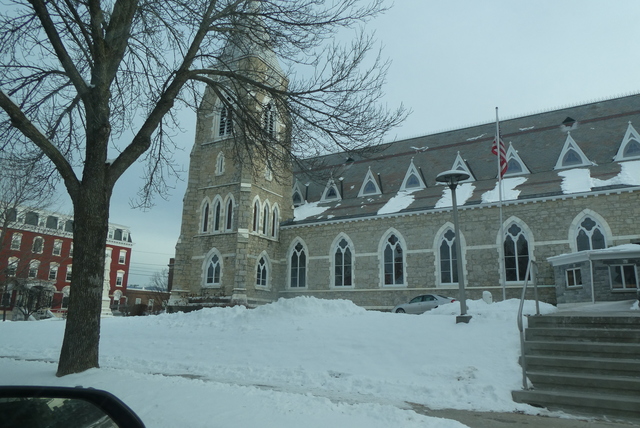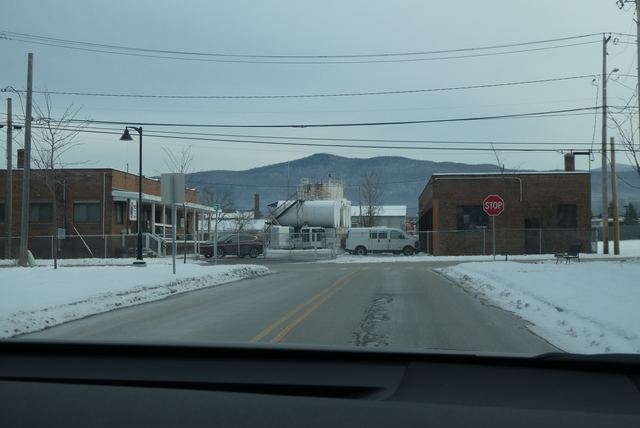 Howe Center: formerly industrial, now mostly offices and logistics if I recall.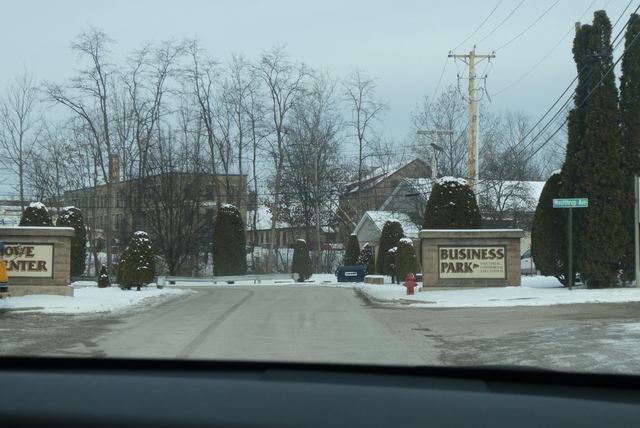 Public library.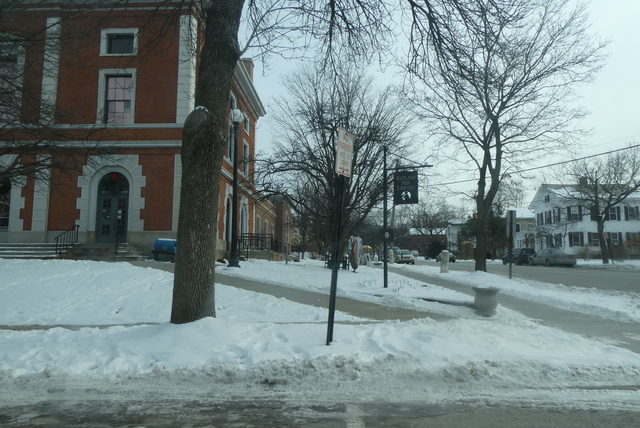 When you don't manage to keep the problem stack small.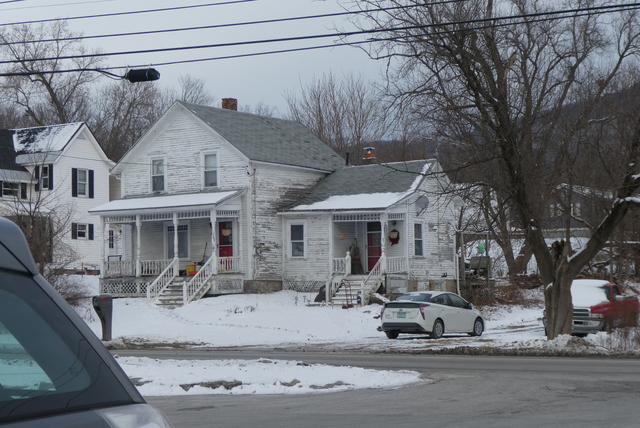 That afternoon we went for a hike up to the cliffs of the East Mountain. It was just right: enough to get the heart pumping and have to plan one's steps on the steeper parts, yet not too exhausting.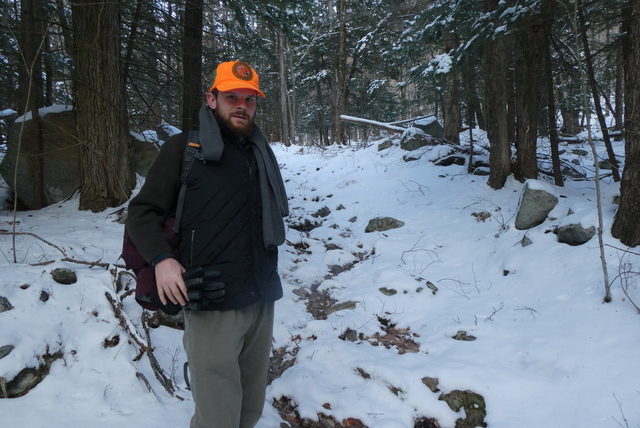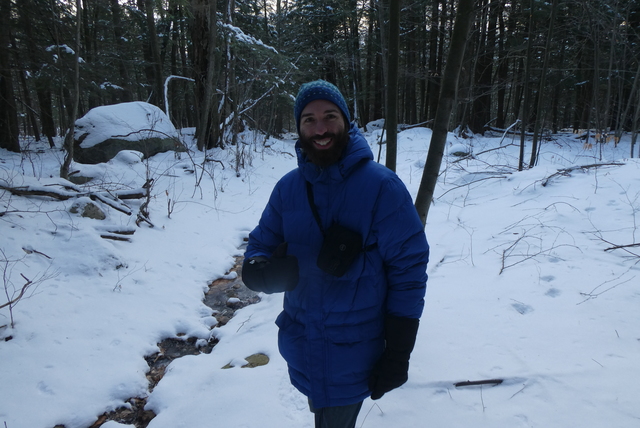 Robinson's dad outfitted us with these Micro Spikes that slip over the boot, quite helpful for the icy conditions.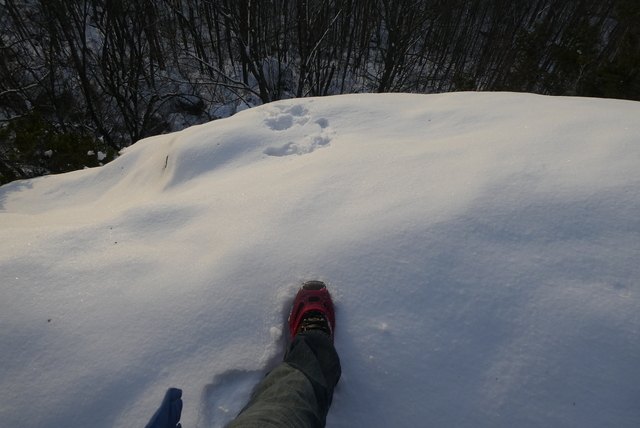 The views from the top were so worth it, with mountains in the distance and town below.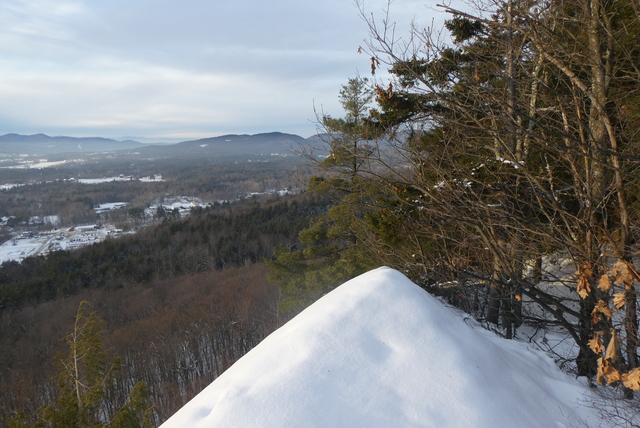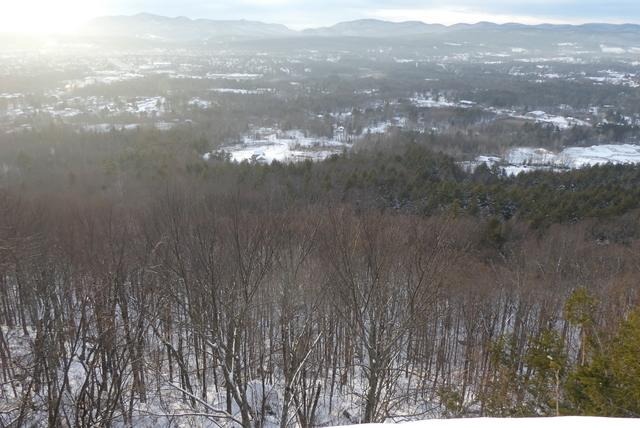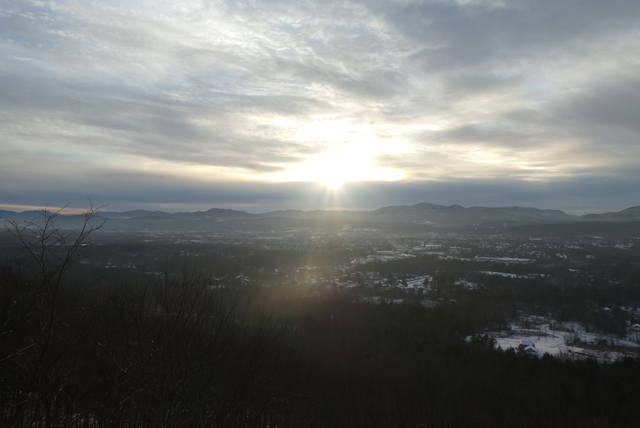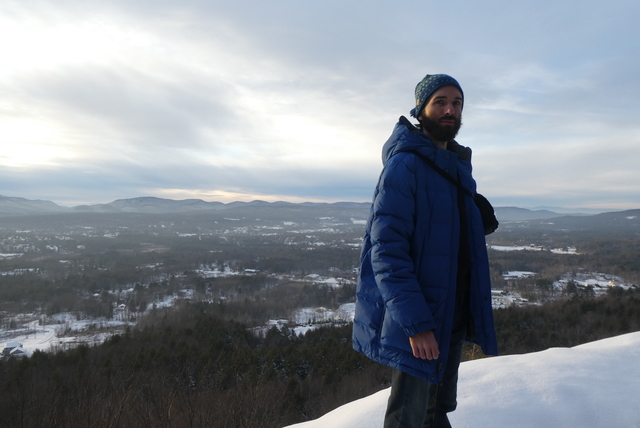 We enjoyed some Finest Liquids (maple goes with everything apparently!) and chatted until sunset.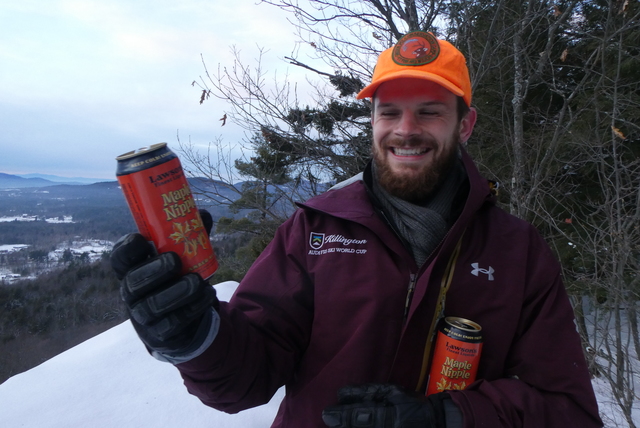 And what a sunset!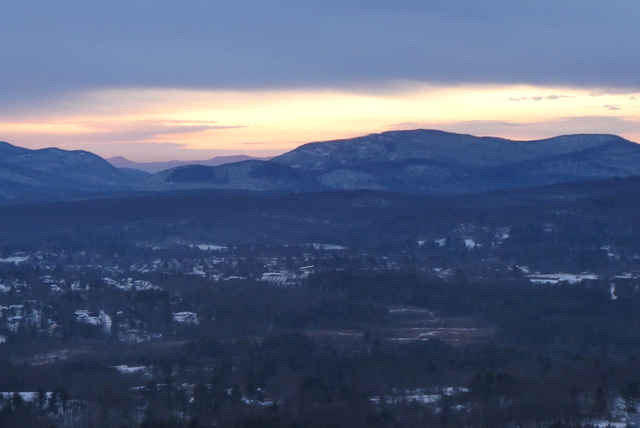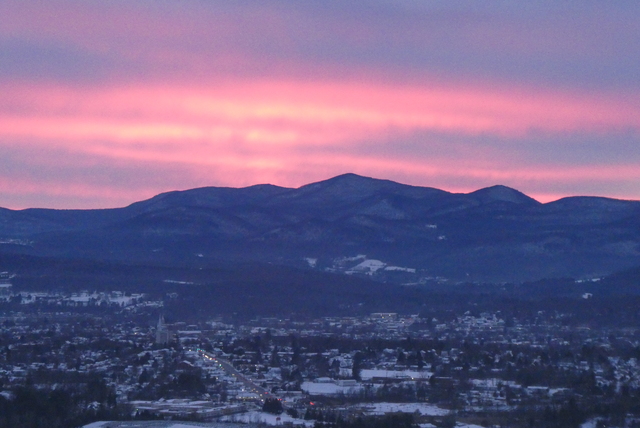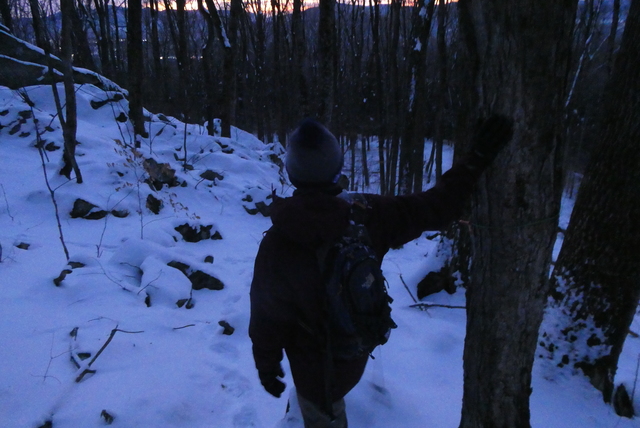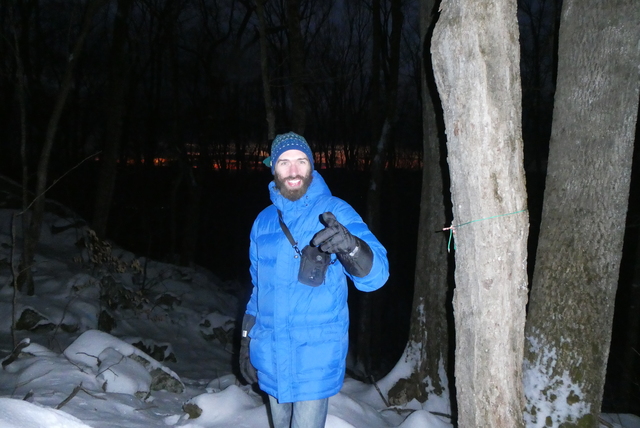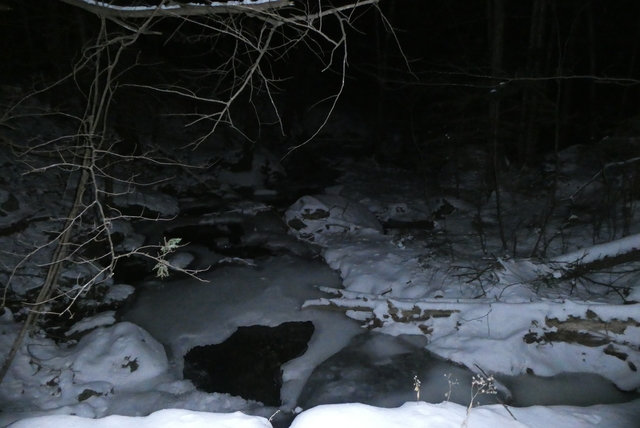 Some friends of the family had a good crowd assembled with pizza, desserts, a fire going, and a football game playing. We stayed for a while, then headed downtown. The pubs were much livelier that night and we met a number of Robinson's old school friends and acquaintances.
The third day I was keen to put the rental car to use, so we made a longer expedition west to Lake Bomoseen where many townsfolk spend summers. On the way: either a slate or marble quarry.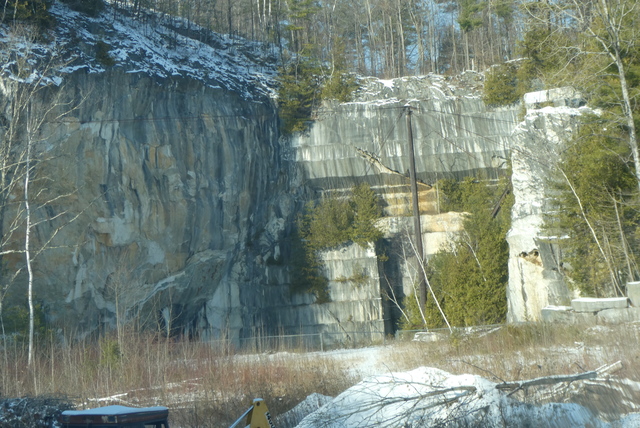 "Between the woods and frozen lake, the darkest evening of the year..."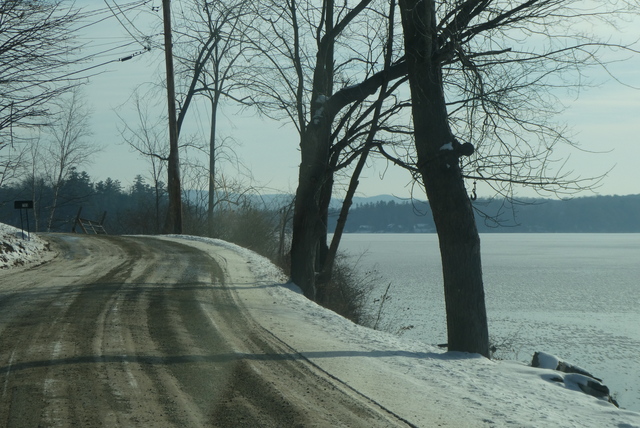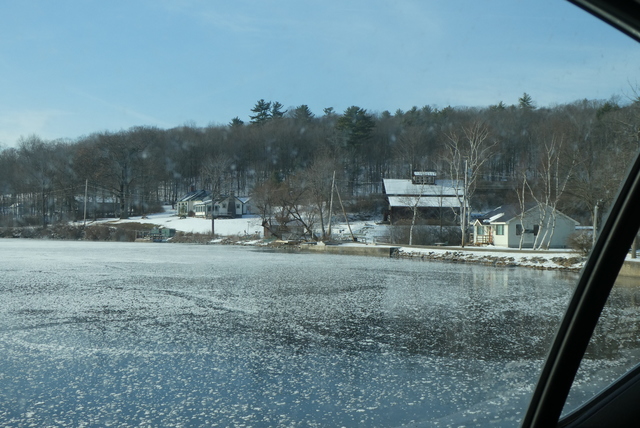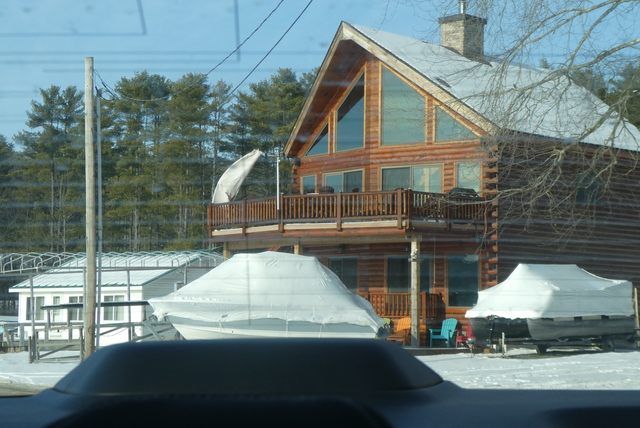 More rock scrabbling and views awaited, up The Slate Pile.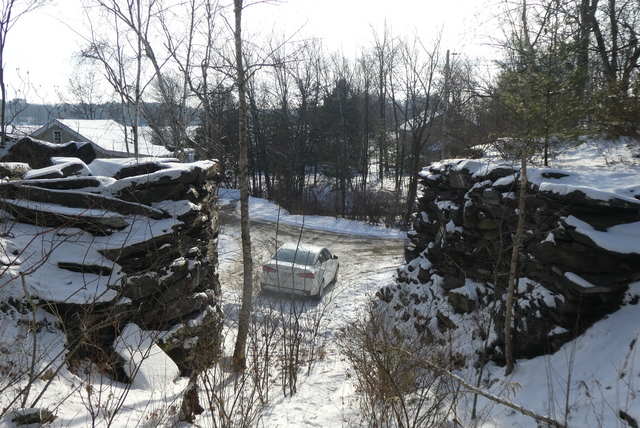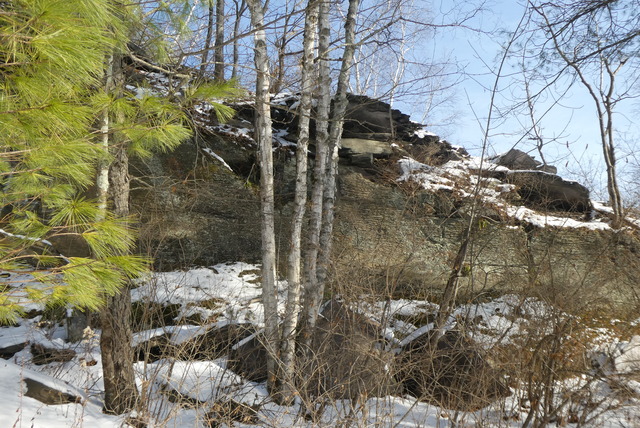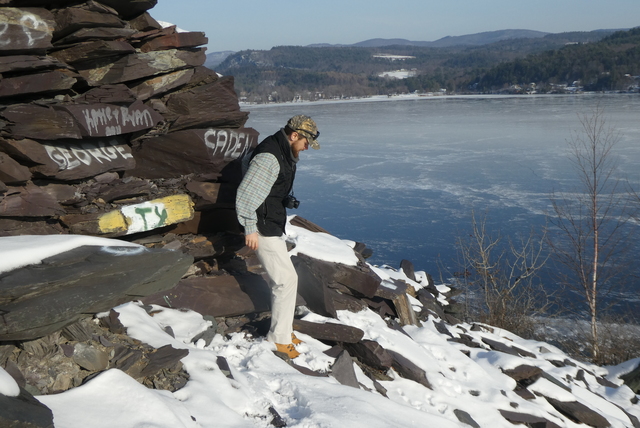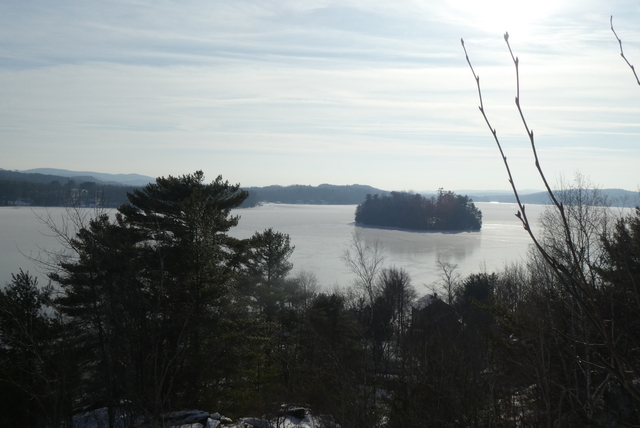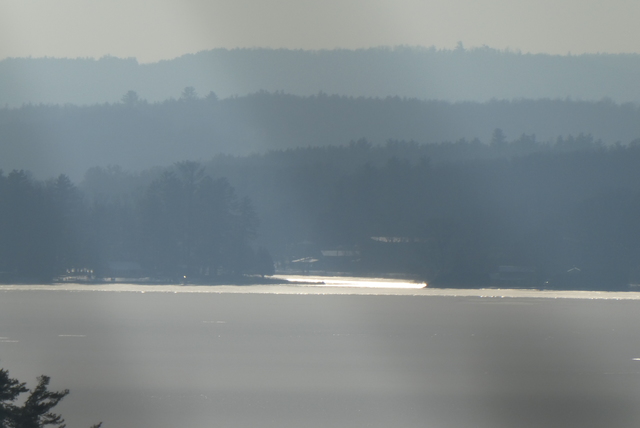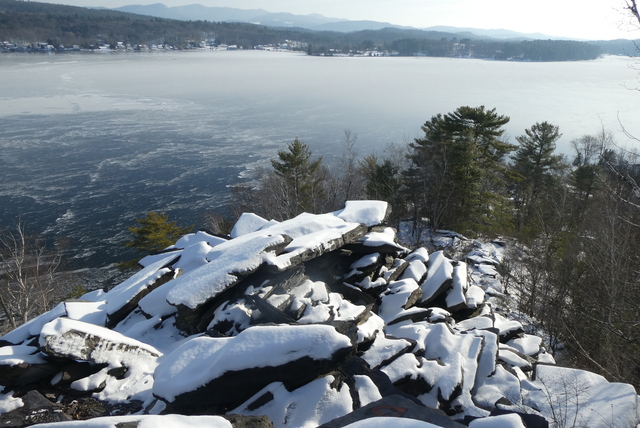 We saw some ice fishing on smaller nearby lakes but just the evidence here.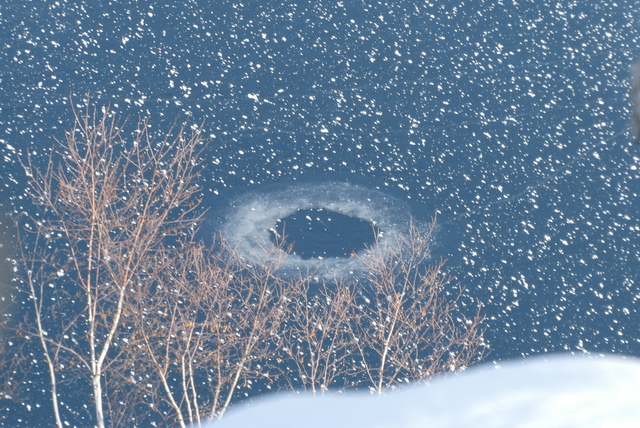 Birch, pine, sumac.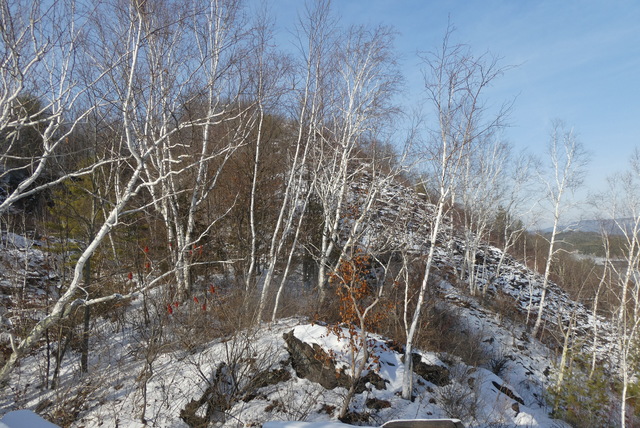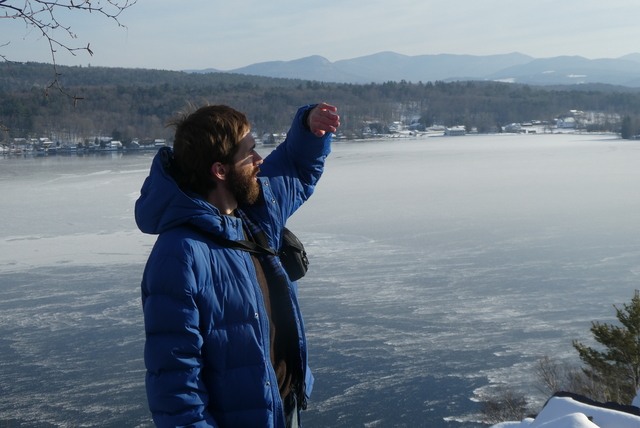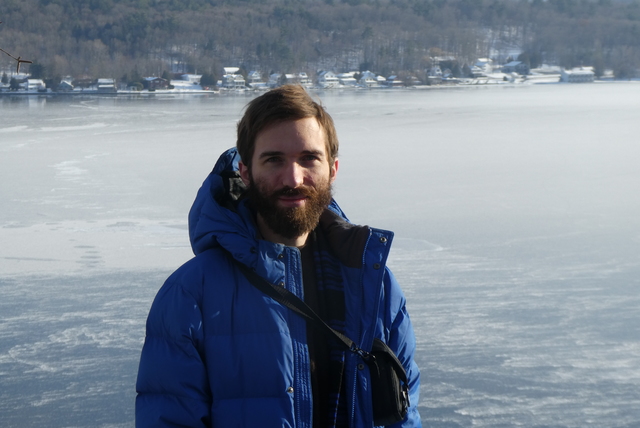 The ill-fated camera.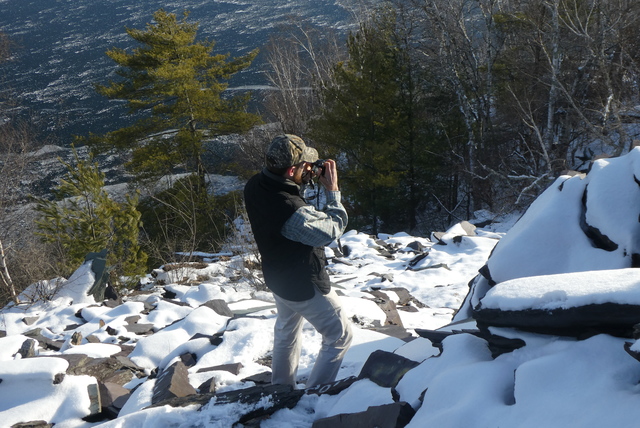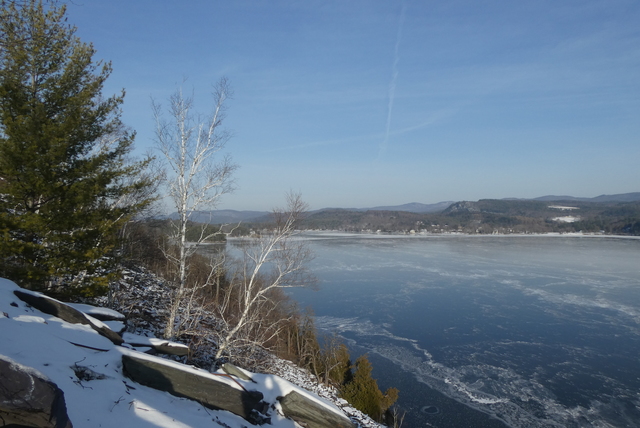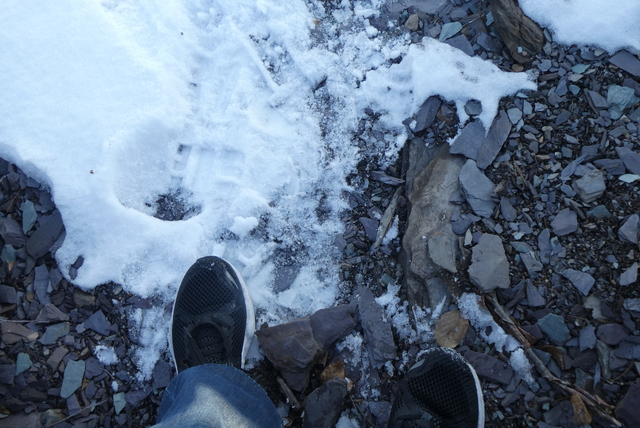 Heading back past more farms.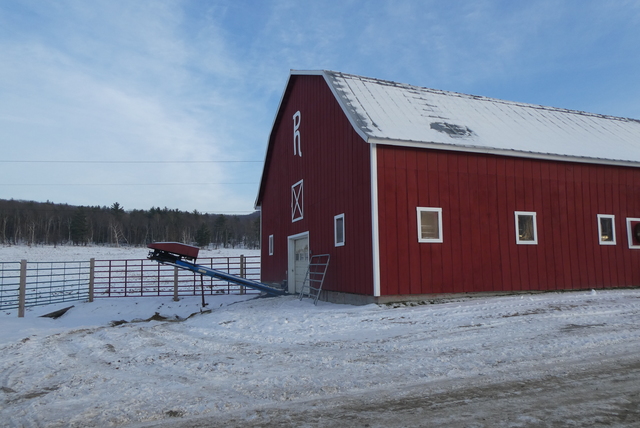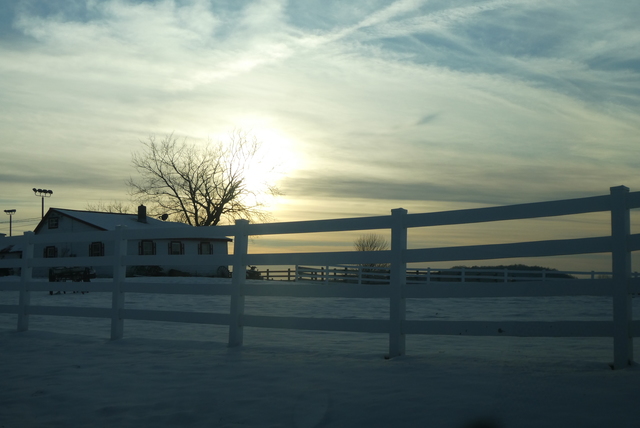 We stopped for a look at the rodeo grounds.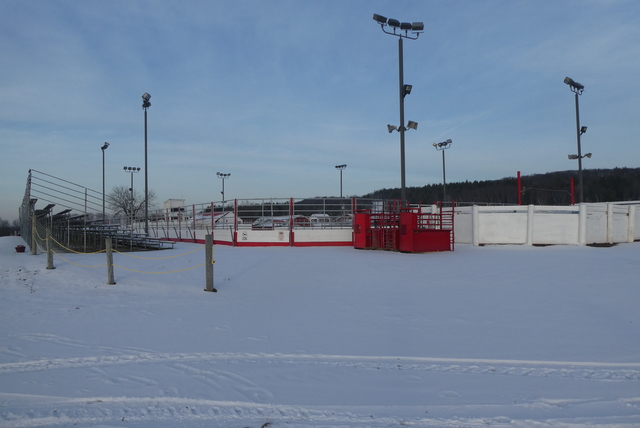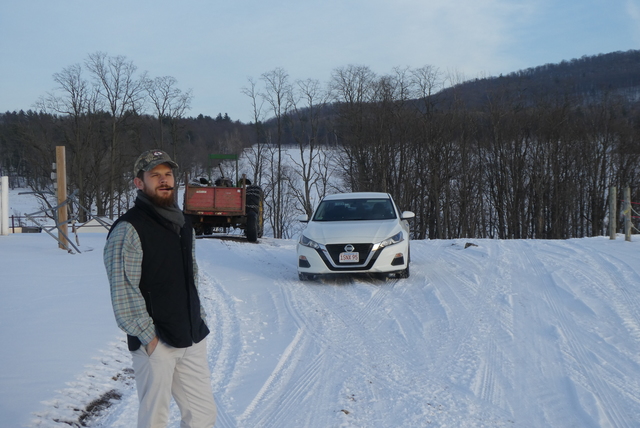 West Rutland, a separate town.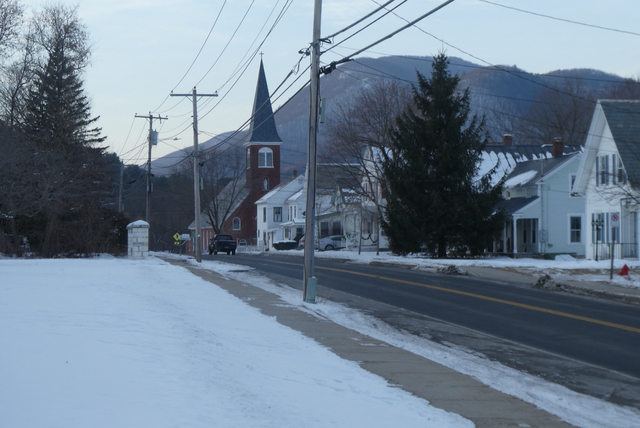 The high school had a fetching facade of the local marble, and its own Frost reference.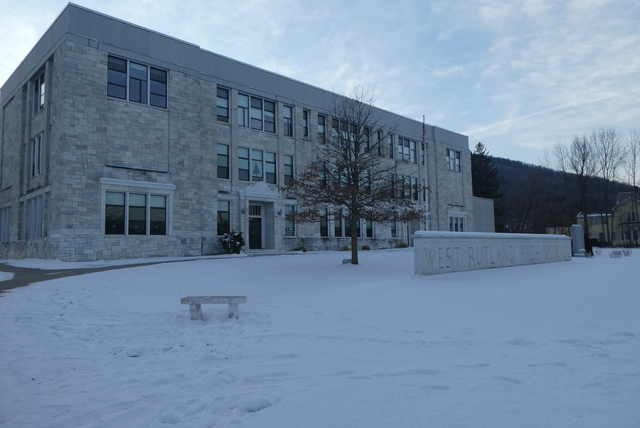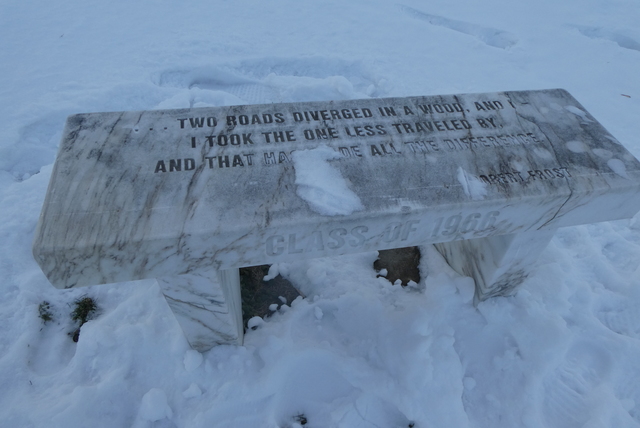 Fire and decor back at base.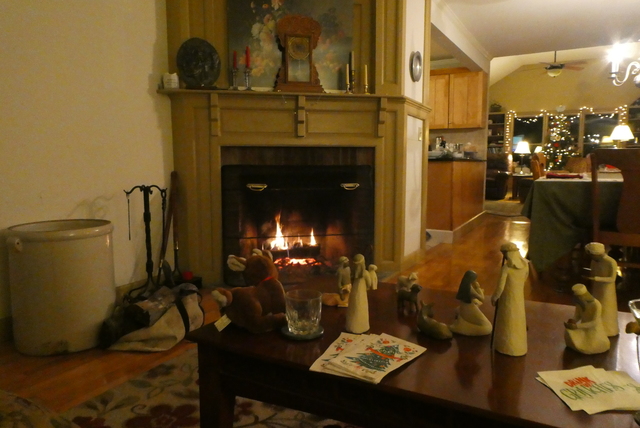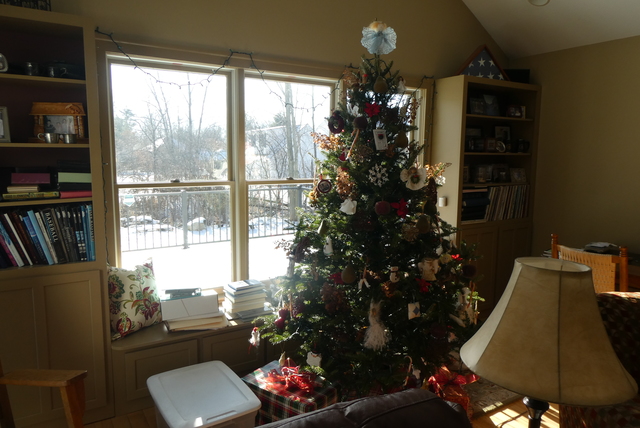 To be continued.