Continued from Parte 1.
My text having overtaken the start of photography, I'll have to backtrack a bit to Montevideo's Aeropuerto Internactional de Carrasco (MVD) which was looking quite shiny and new. Bag claim (evidently I misremembered: there were three on the international side, though just the one active):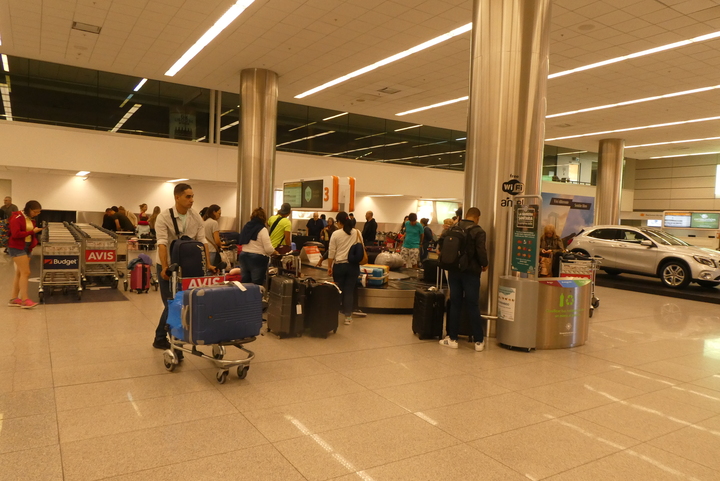 Aduanas (customs). That bienes de ingreso/egreso temporal would seem vague enough to cover just about anything if they felt like it; fortunately they didn't give a second glance (perhaps even first glance) to my scandalous screwdriver and packing materials.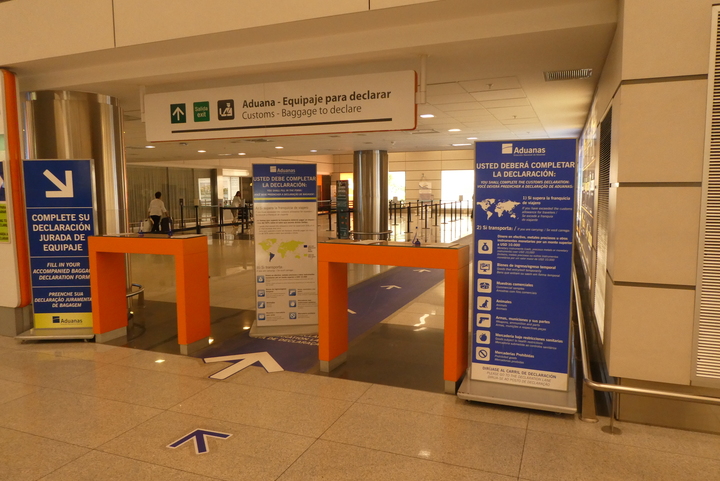 Free at last, but not quite home.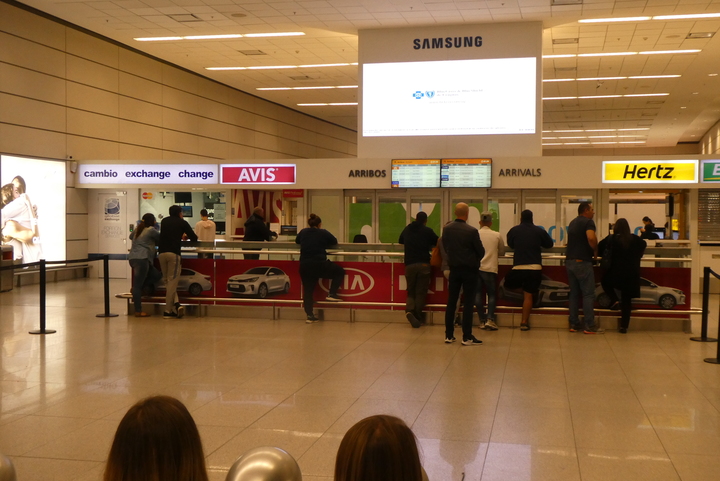 I would have picked up a local SIM but the booth was closed for the night. It turned out my Panama SIM worked on roaming, at least briefly, which it hadn't in the US.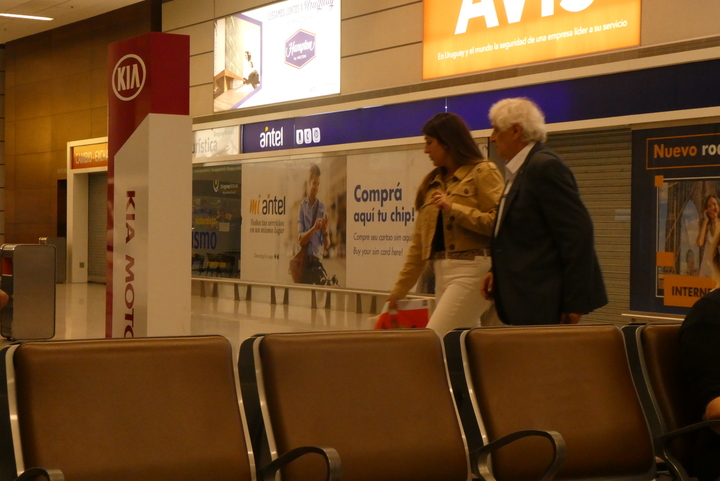 The bit of the world that is me thanks Uruguay for the welcome.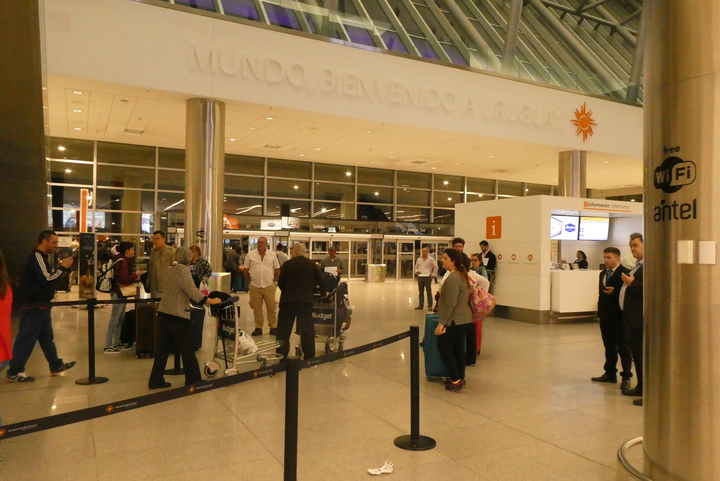 In contrast to Panama, there was no crowd of taxi syndicate reps soliciting eagerly. Instead it's an orderly racket; you go to the taxi counter and arrange a ride with prepayment and receipt. Having been warned the cab would be around US $55, I held out for the $13 shuttle bus, taking the wait time to replace that stolen sunscreen, collect my thoughts and decompress a bit. I found myself tired but alert and relieved.
The only exterior shot I managed of the airport, so it'll have to do: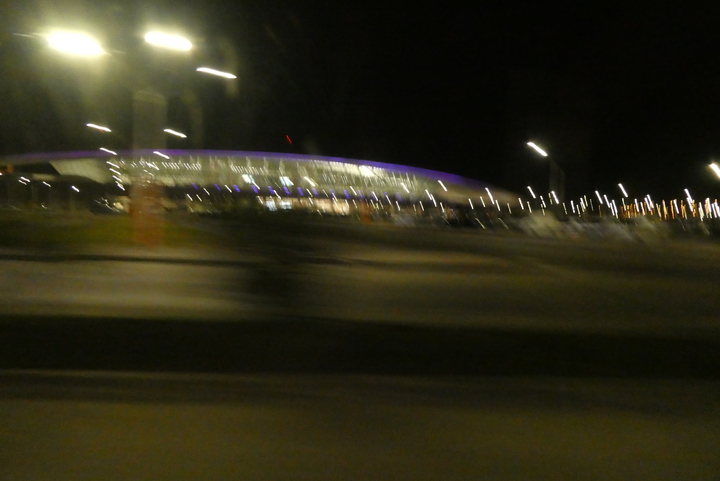 Some Himpton by Halton thing near the airport with well-lit street: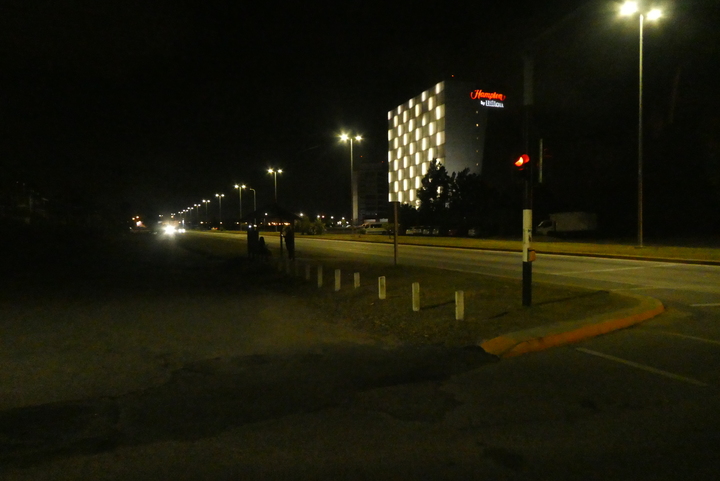 First shuttle stop was at the Motel Bahamas: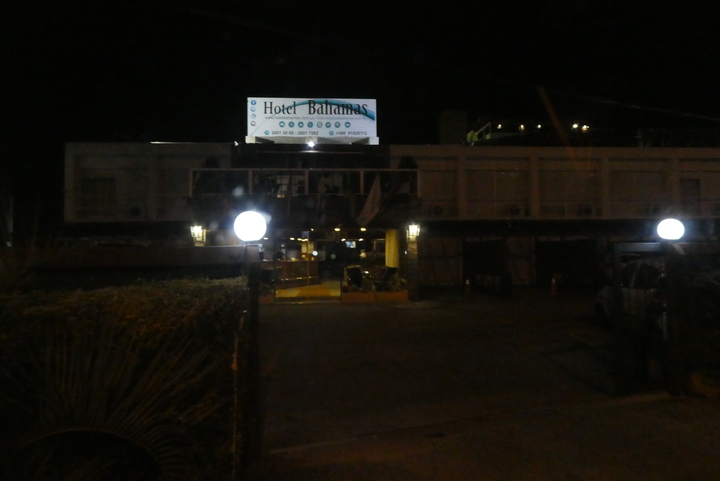 A pleasant nighttime drive down the coast and another one or two stops later and I'd made it to my destination in the relatively nice Pocitos neighborhood.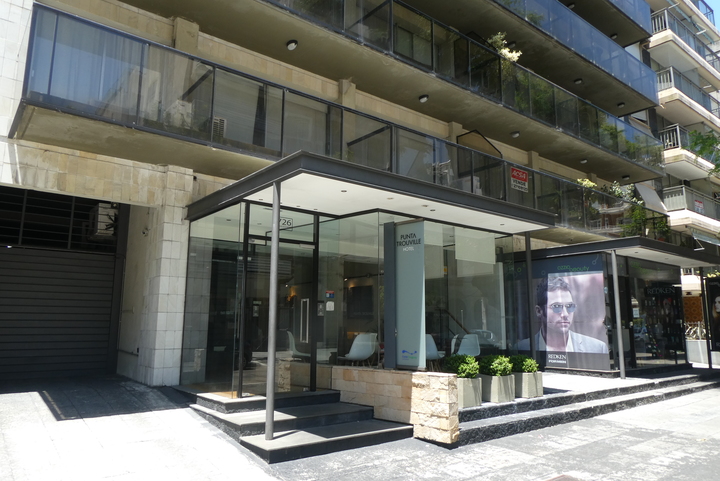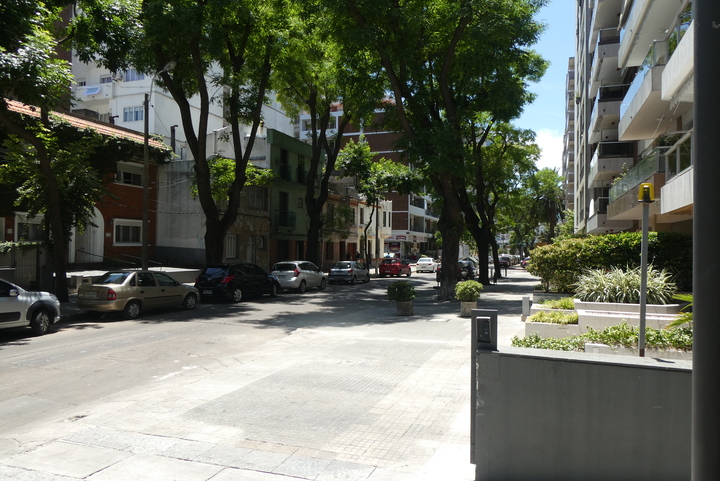 The buildings here cap out around 10-12 stories due to zoning. Most are mixed-use, with shops at ground level and apartments above. My first impression of the area compared to most of Panama City was of something older (turns out many buildings date to the 1930's if I recall), more stable (as opposed to wreckage and new construction everywhere), cleaner, and far more pedestrian friendly (wide and not entirely treacherous sidewalks). Aaron pointed out that this does not apply to the whole city, with outlying neighborhoods ranging from more typically LatAm to outright favela (though these not walled off as in Brazil).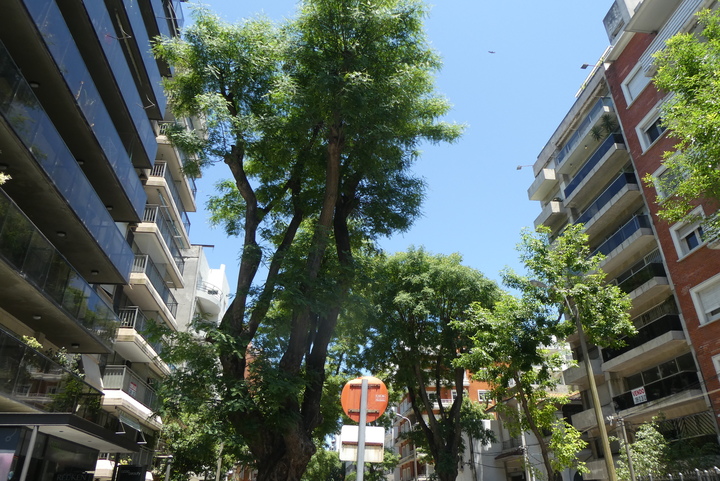 Right around the block was an ANCAP gas station with rare 24-hour convenience store and deli, which served me for breakfasts, rather dreadful espresso (they couldn't believe I didn't want sugar, which probably says it all), and a printed map so as to navigate free of any "mobile device" nonsense.
First daytime views of the coastal Rambla, supporting vehicle, bike and pedestrian traffic and beach access, as I made my way to meet my host.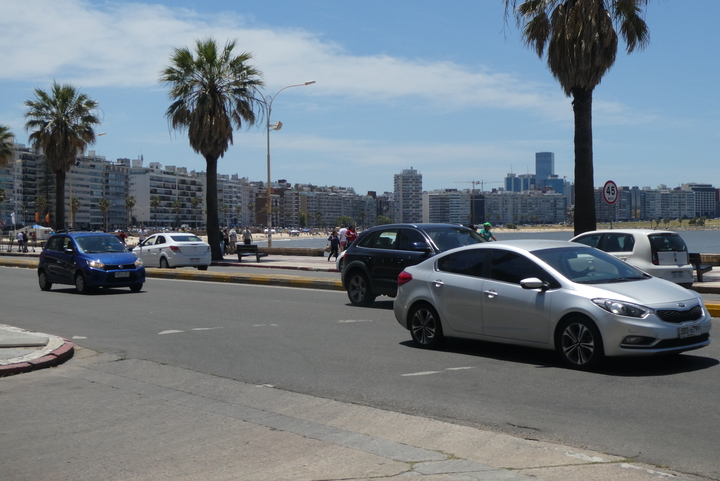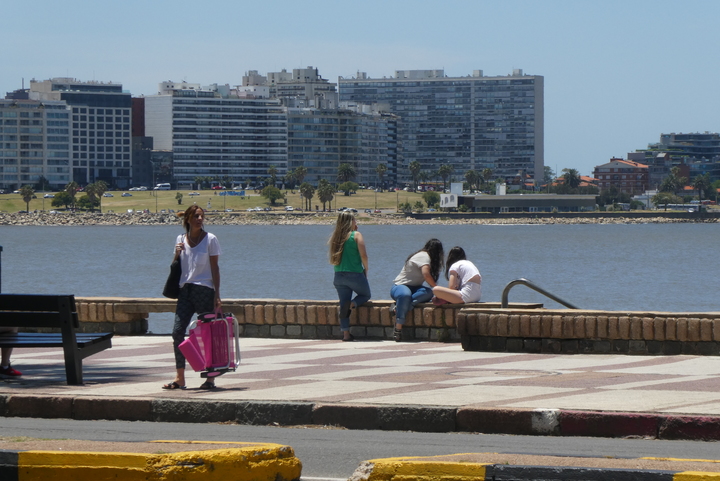 Oh yes, the street signs serve advertising; it does seem to help keep them in good shape.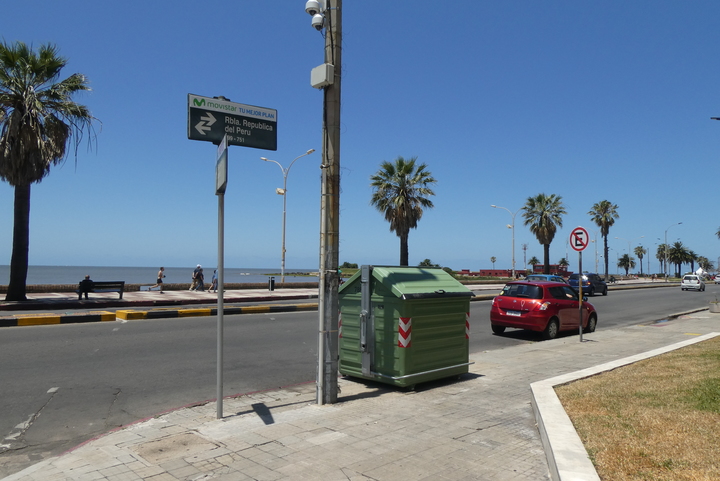 One of the larger mini-parks opposite the beach, near the Avenida Brasil.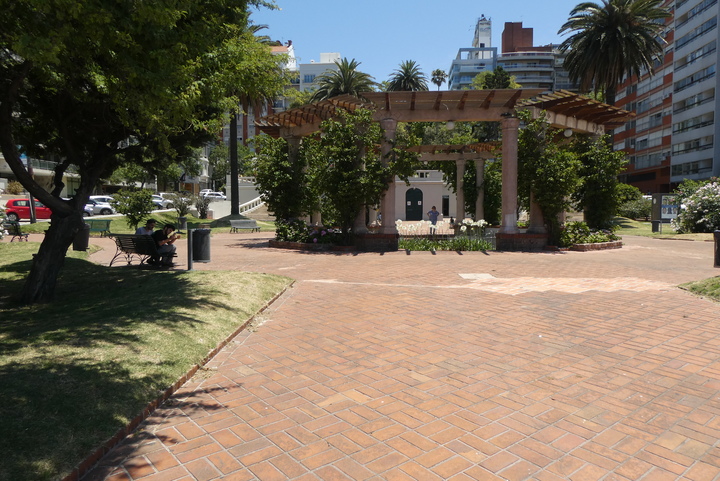 Battery scooters for hire.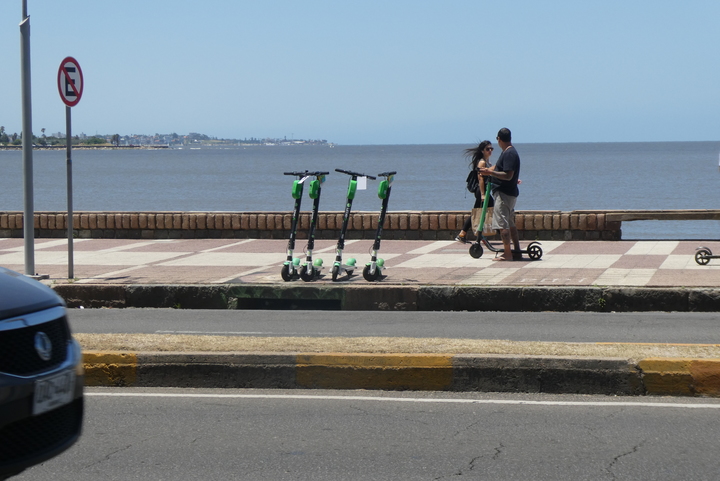 "Por la vida y la convivencia" : La Policia seem to like their mottos...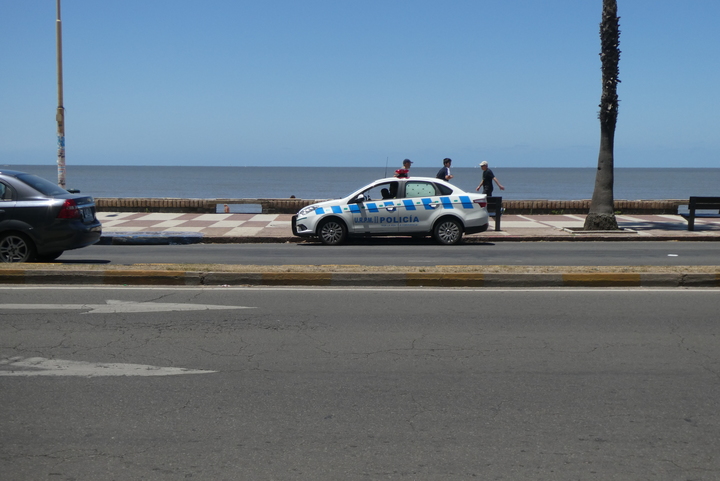 There's a lazy tourism option.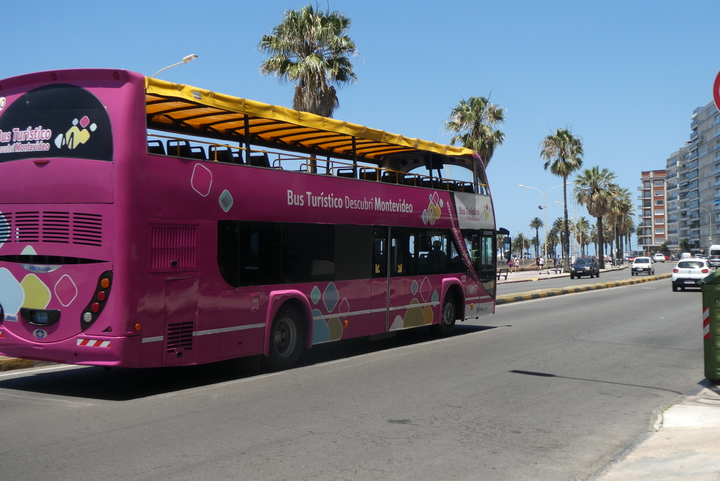 I have no idea. It didn't seem animate.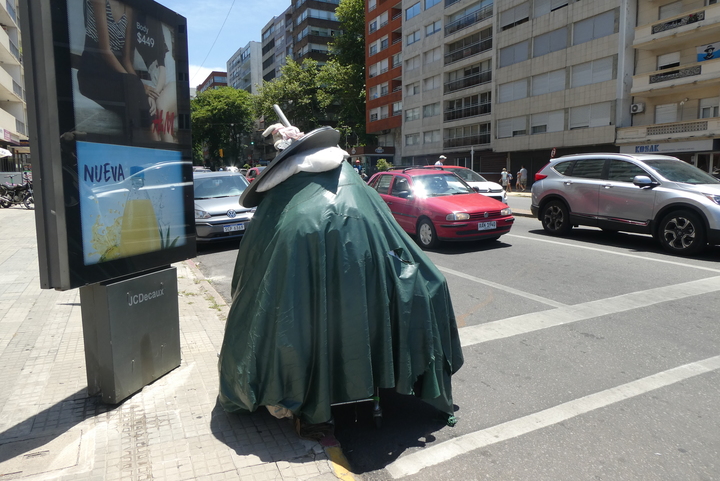 "Orgullosamente blanco" - "proudly white" - referring, I gather, to the party colors of the recently victorious Partido Nacional rather than something racial.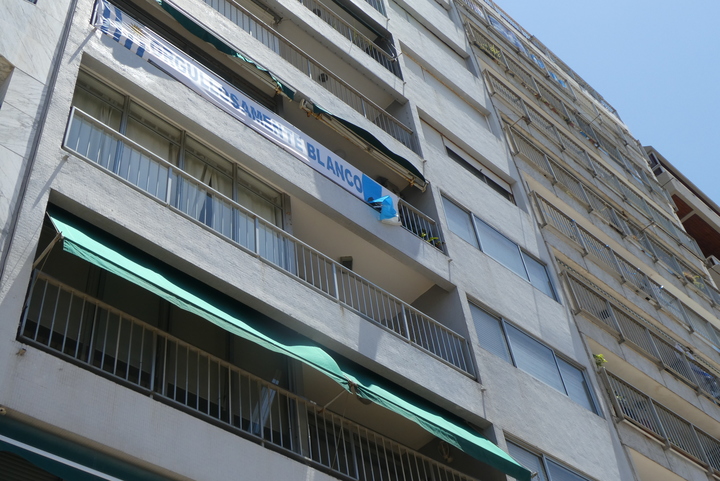 Either Ave. Brasil or Espana, two thoroughfares that converge at the coast.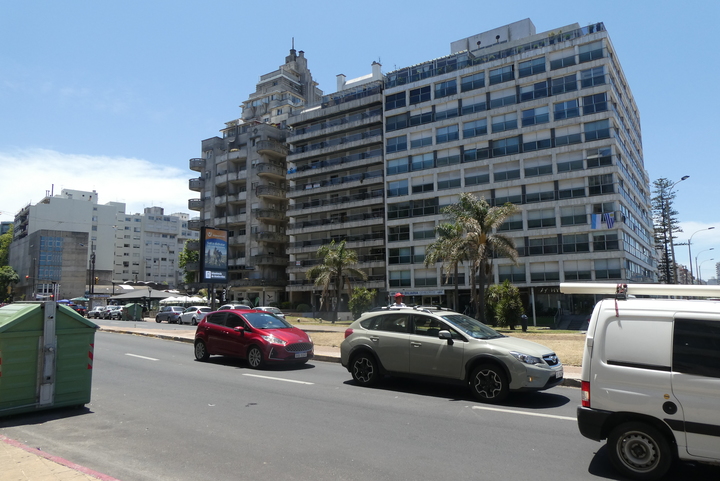 Corner florists seem to be thriving...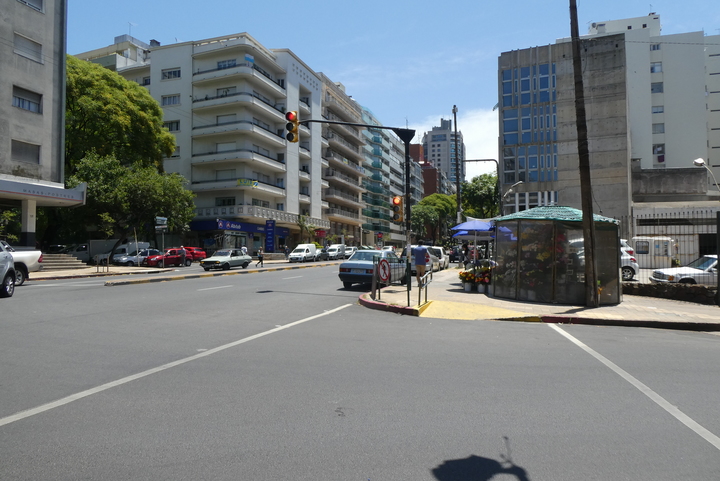 Corner locksmiths not so much.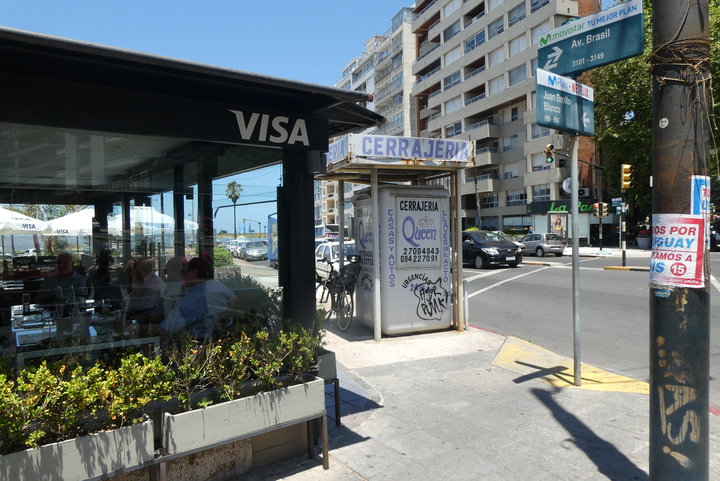 Heading inland a bit; some gym/yoga place.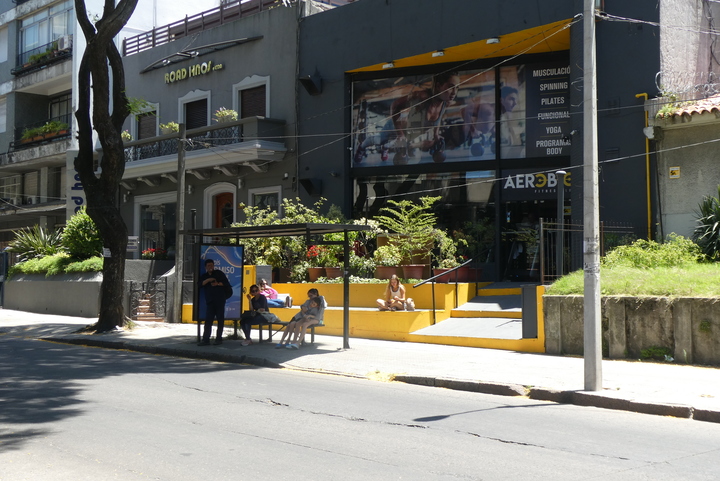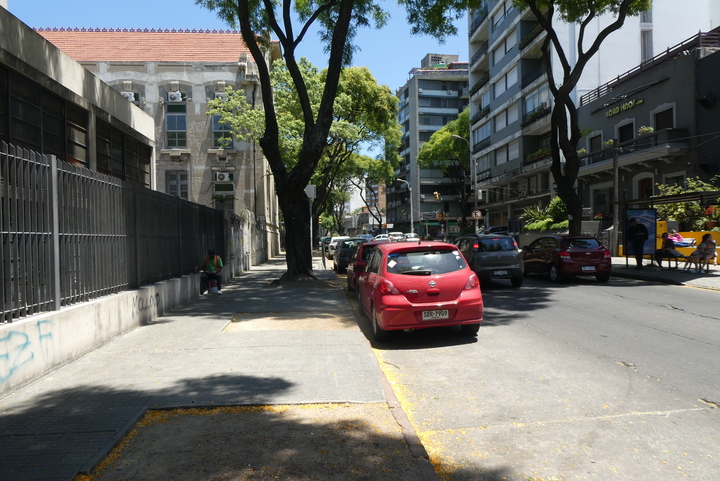 Apparently they don't need no education at the Center of Foreign Tongues. Aaron tells me the buildings generally don't get repainted much because maintenance work is taxed the same as new construction.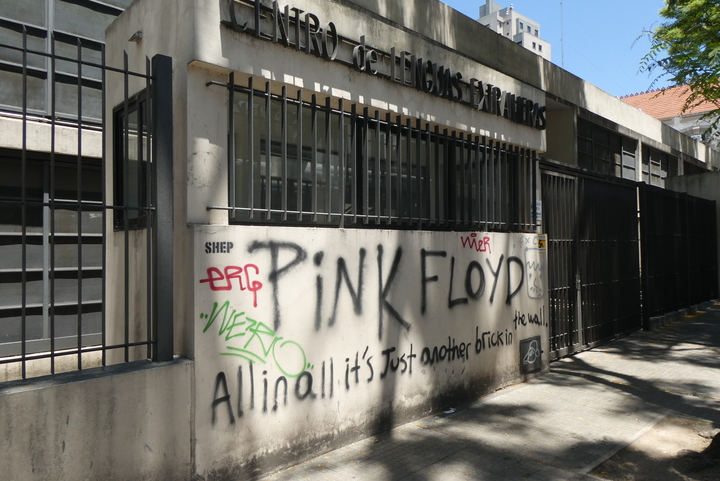 Perhaps this would have been the spot for a better coffee.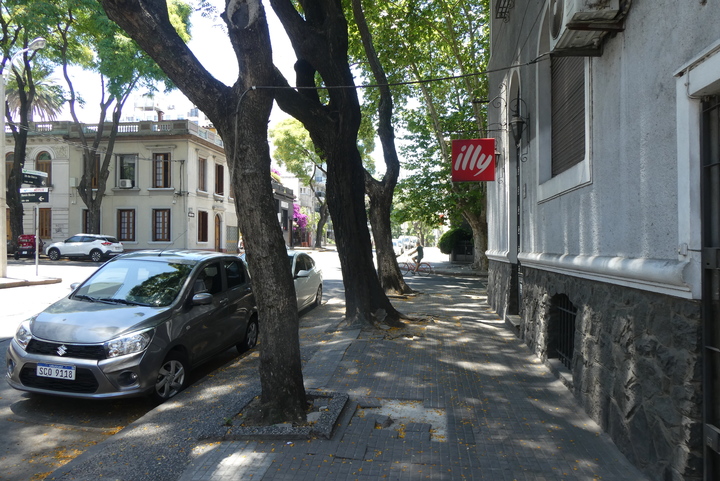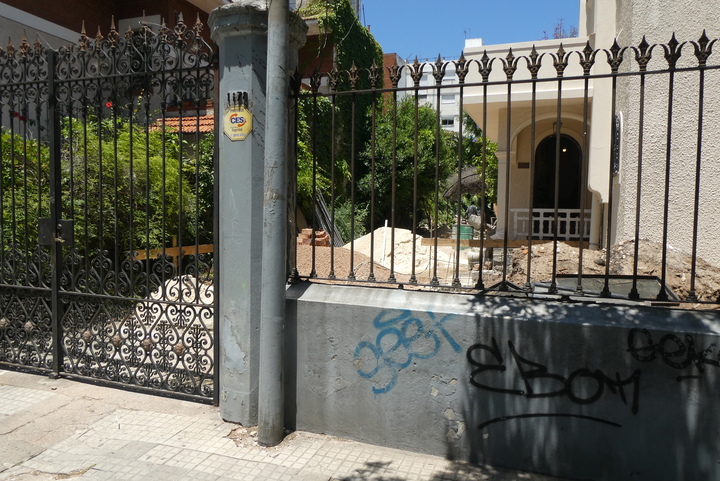 There's minimal piped natural gas infrastructure (as in Panama, though there it's often provided building-wide and refueled by tanker trucks).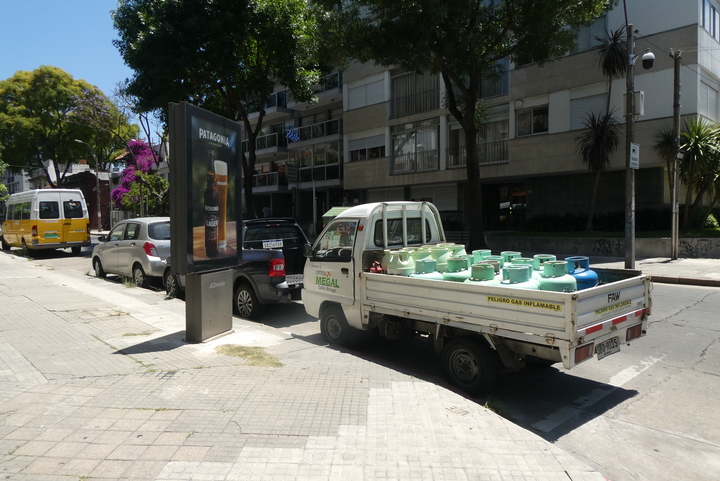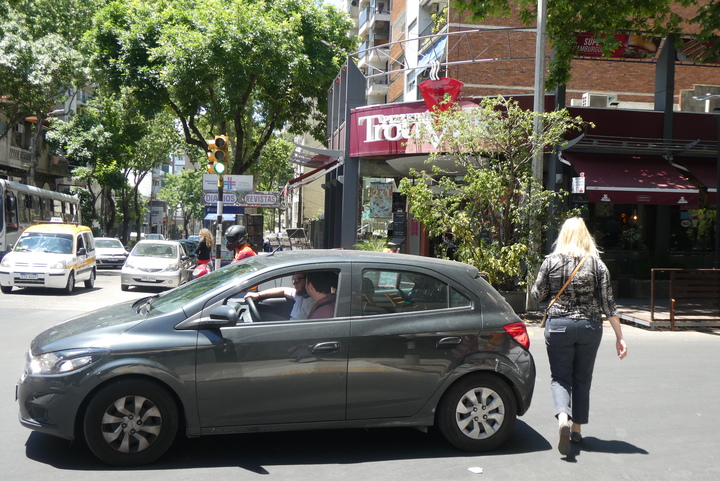 Another florist, and some of the typical sycamores lining the streets.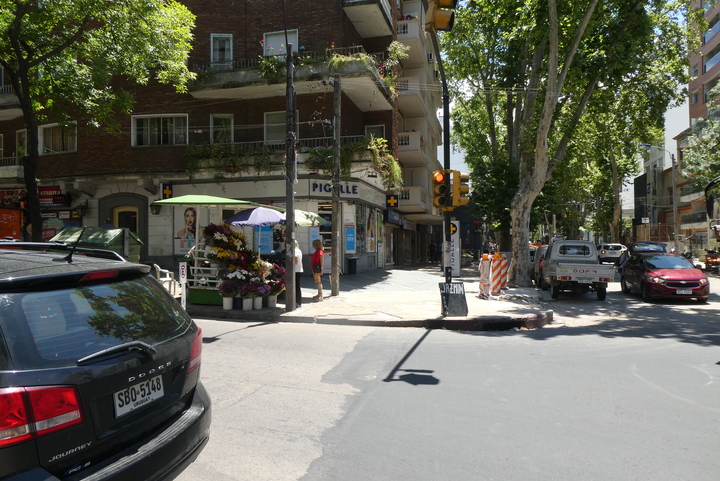 To be continued with rare electronics and proper tourism.